LG G4 vs Samsung Galaxy S6 vs HTC One M9: specs comparison
17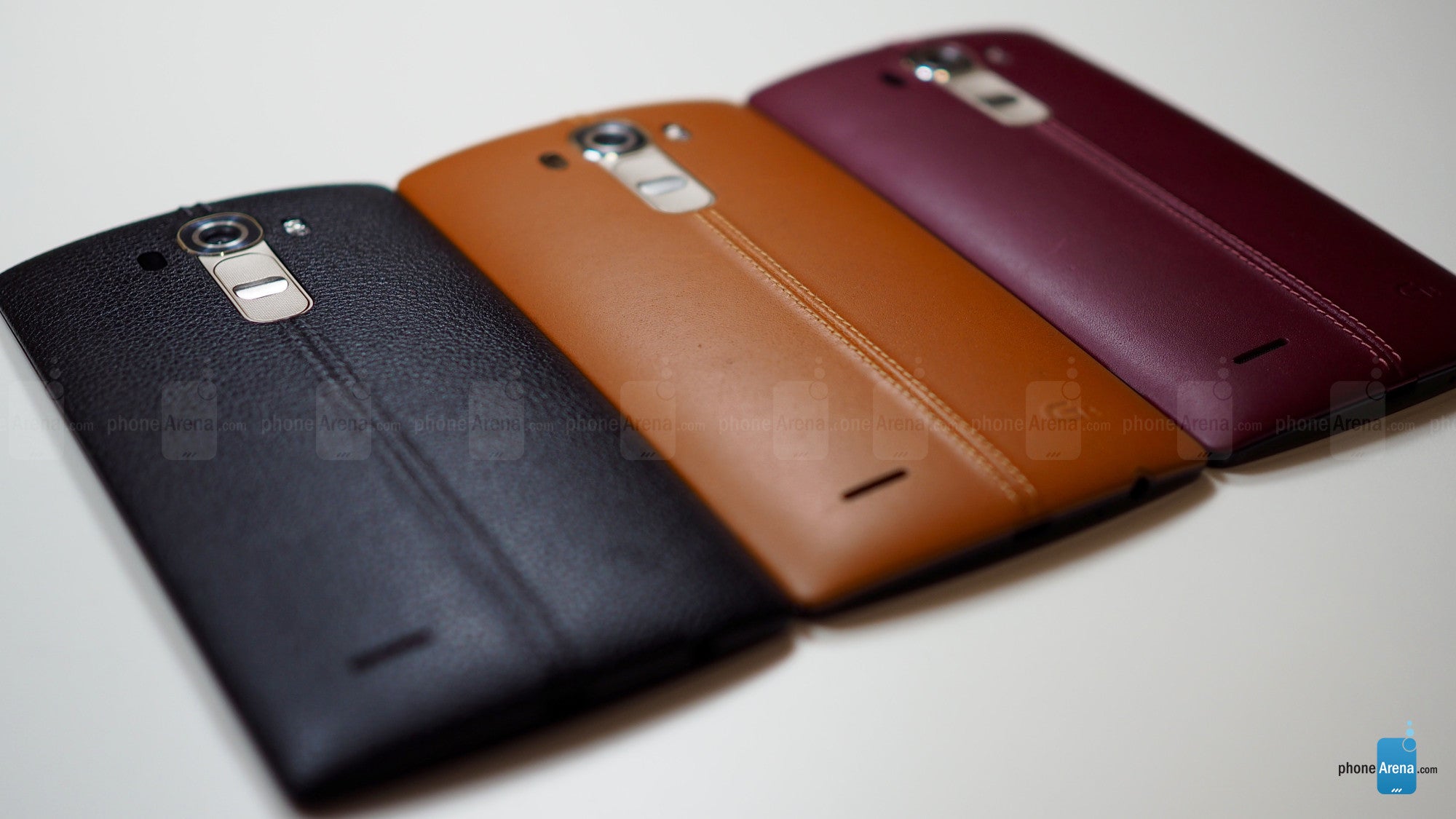 After numerous official snippets of info, LG finally showed its hand and revealed its brand new flagship, the G4, a phone that will hopefully repeat the success of the LG G3 and help LG solidify its status as one of the leading global smartphone slingers.
Just as you might imagine, LG will have to battle pretty fiercely with its competitors. Of course, we are talking about two of the more prominent rivals on the Android scene - Samsung and HTC. The latter already released their flagships for the rest of the year, the Galaxy S6, the S6 edge, and the HTC One M9.
Well, all of these phones are pretty solid improvements over their predecessors, although One M9's supremacy over its predecessor is arguable. is a much better phone than the M8, but we digress. Here's how the LG G4 fares against its noteworthy rivals - the Galaxy S6 and the One M9.
Super AMOLED
S-LCD 3
IPS LCD
Scratch-resistant glass, Ambient light sensor, Proximity sensor
Scratch-resistant glass, Ambient light sensor, Proximity sensor
Scratch-resistant glass, Ambient light sensor, Proximity sensor
Samsung Exynos 7 Octa 7420 (14 nm)
Qualcomm Snapdragon 810 MSM8994
Qualcomm Snapdragon 808 MSM8992 (20 nm)
Octa-core, 2100 MHz, ARM Cortex-A57 and ARM Cortex-A53, 64-bit
Octa-core, 2000 MHz, ARM Cortex-A57 and ARM Cortex-A53, 64-bit
Hexa-core, 1800 MHz, ARM Cortex-A57 and ARM Cortex-A53, 64-bit
Mali-T760 MP8
Adreno 430
Adreno 418
128GB, not expandable
32GB
32GB
Android (7.0 Nougat, 6.0 Marshmallow, 5.1 Lollipop, 5.0 Lollipop), Samsung TouchWiz UI
Android (7.0 Nougat, 6.0 Marshmallow, 5.1 Lollipop, 5.0 Lollipop), HTC Sense UI
Android (6.0 Marshmallow, 5.1 Lollipop), LG UX UI
Fast charging
Qualcomm Quick Charge 2.0
Qualcomm Quick Charge 2.0
25.40 hours
the

average

is 17 h (996 min)
18.50 hours
the

average

is 17 h (996 min)
16.3 days (391 hours)
the

average

is 20 days (472 h)
23.00 hours
the

average

is 19 h (1110 min)
21.70 hours
the

average

is 19 h (1110 min)
16.8 days (402 hours)
the

average

is 0 days (0 h)
3G: 10 hours; LTE: 12 hours; Wi-Fi: 12 hours
Single camera
Single camera
Single camera
16 MP (OIS, Autofocus, BSI sensor)
20 MP (Sapphire crystal lens cover, Autofocus, CMOS image sensor, BSI sensor)
16 MP (OIS, Laser autofocus)
Aperture size: F1.9; Focal length: 28 mm; Sensor size: 1/2.6"; Pixel size: 1.12 μm
Aperture size: F2.2; Focal length: 27.8 mm; Sensor size: 1/2.4"; Pixel size: 1.2 μm
Aperture size: F1.8; Focal length: 28 mm; Sensor size: 1/2.6"; Pixel size: 1.12 μm
3840x2160 (4K UHD) (30 fps), 1920x1080 (Full HD) (60 fps), 1280x720 (HD) (120 fps)
3840x2160 (4K UHD) (30 fps), 1920x1080 (Full HD) (60 fps)
3840x2160 (4K UHD) (30 fps), 1920x1080 (Full HD) (30 fps), 1280x720 (HD) (120 fps)
OIS, HDR, Continuous autofocus, Picture-taking during video recording, Video light, Video calling
Continuous autofocus, Picture-taking during video recording, EIS, Video calling
OIS, Continuous autofocus, Picture-taking during video recording, Video light, Video calling, Video sharing
5 MP
4 MP
8 MP
2560x1440 (QHD) (30 fps)
1920x1080 (Full HD)
1920x1080 (Full HD) (30 fps)
5.65 x 2.78 x 0.27 inches (143.4 x 70.5 x 6.8 mm)
5.69 x 2.74 x 0.38 inches (144.6 x 69.7 x 9.61 mm)
5.86 x 3.00 x 0.39 inches (148.9 x 76.1 x 9.8 mm)
4.87 oz (138.0 g)
the

average

is 6.5 oz (184 g)
5.54 oz (157.0 g)
the

average

is 6.5 oz (184 g)
5.47 oz (155.0 g)
the

average

is 6.5 oz (184 g)
Back: Glass; Frame: Aluminum
Back: Aluminum
Back: Plastic
Notification light, Touch sensitive control keys
Notification light
Notification light, Interchangeable covers