LG G4 rumor round-up: leaked images, performance, price and release date
46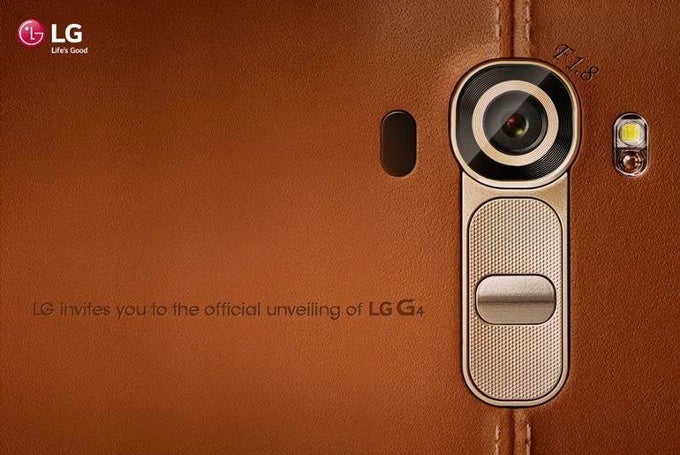 The LG G4 rumor mill has been churning information at full speed ahead of the expected official announcement of LG's new flagship. We already have an official announcement date: it's April 28th, and in anticipation of the big unveiling, it's time to start rounding things up ahead of the big launch.

LG G4 rumors so far agree that it will bring improvements a few key areas: build materials as all teasers suggest LG will offer a genuine leather version of the G4 in addition to the more traditional plastic model; the camera, as the new G4 is expected to feature a fast, f/1.8 lens sitting on top of a 16-megapixel camera sensor; and a brand new user interface in the form of LG's UX 4 with livelier, fresher colors and Android 5.0 Lollipop as the base.
What else will we see in the LG G4? And could it steal the thunder from the hottest phones right now: the Samsung Galaxy S6, the Apple iPhone 6, and the HTC One M9? Let's find out.
Design and display
Initial rumors about the LG G4 having a very slightly curved screen, seem to have turned out true, but don't expect a curve as noticeable as the one on the LG G Flex 2. Instead, the G4 is expected to feature a very subtle, 3000mm radius curve. This will likely not have any huge ramifications to usability, so it's just an interesting visual touch.
5.5-inch Quad HD display, but increased color gamut seems like marketing fluff
LG has also officially released a brand new 5.5-inch Quad HD (1440 x 2560-pixel) LCD display panel right before the G4 unveiling, boasting about it being "a quantum jump in terms of key features, including color gamut, brightness, contrast ratio, touch function, power consumption and thinness." What does that mean? LG explains that the screen will have a 120% color gamut, a 50% higher contrast ratio (supposedly, from earlier model) and it's 30% brighter than most other displays. We don't have the tiny details, but it's worth remembering that adhering to color standards is what makes a display look actually great, and in this train of thought, having a 120% color gamut than the standard 100% is not something to brag about, as it will make for inaccurate, overblown colors. It seemed like such marketing fluff was in the past when companies like Samsung bragged about having wider color gamuts (the Galaxy S6 display, for instance, now adheres to the standard 100% sRGB color gamut, which makes its colors look truly outstanding), but unfortunately, the G4 seems set to take a step backwards in this regard.
We've also seen LG advertize an 'IPS Quantum' display, all seemingly marketing terms for the aforementioned features.
Most importantly, the expected dimensions of the LG G4 have leaked out as well. The phone will be slightly taller and wider than the G3 (take a look at our size comparison below for the actual numbers).
No fingerprint scanner after all?
A fingerprint scanner seems like an inevitable feature of modern day flagships by Samsung and Apple, as the two companies have integrated full-on payment systems dependent on that new scanner. Other phone makers like LG and HTC seem to ignore those new developments and simply do not provide the option for a fingerprint scanner.
Early rumors out of Korea suggested that LG might change that course with the G4 and the company was even rumored to be working on a phone-based payment system of its own breed, but latest leaks show that the LG G4 will not feature a fingerprint reader. Even if LG is planning on rolling out some form of a payment system, those plans will likely be pushed further down the road.
Performance: Snapdragon 810 or Snapdragon 808?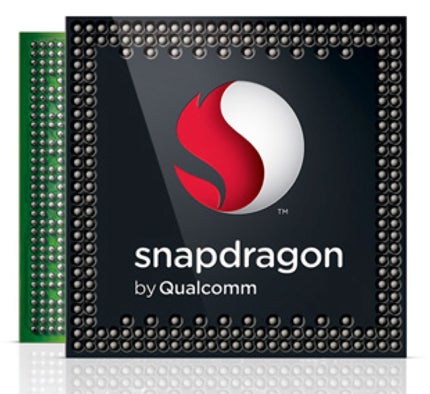 We've been hearing about LG working on its own system chip for years now, but it seems that early rumors all agreed that the LG G4 will run on Qualcomm's Snapdragon 810.
The octa-core Snapdragon 810 is a 64-bit chip using four Cortex A57 high-performance cores and four Cortex A53 energy-efficient cores in a big.LITTLE setup. Those four cores, however, tend to get really hot, unless you cap their performance. And if you do, you lose a lot of the performance gains.
Hexa-core Snapdragon 808 might be a safe bet to avoid overheating problems
Skip forward to recent days, and we have the first leaked benchmark runs of the LG G4, where it is - surprisingly - listed touting a Snapdragon 808 system chip. The Snapdragon 808 is another SoC in Qualcomm's all-64-bit new lineup, but rather than having four high-performance (and high-heat) Cortex A57 cores, it features only two of them along with the four battery-savvy Cortex A53s. The GPU in the Snapdragon 808 is the Adreno 418, a graphics chip that is 20% faster than the Adreno 330 found in the Snapdragon 800/801, but still behind the Adreno 430 and Adrenoe 420. Overall, though, it's clear that the Snapdragon 808 should be a bit behind most 2015 flagships in terms of pure performance. Good news is that this suggests that the LG G4 will also continue LG's tradition of being more affordable than top-tier phones like the Galaxy S6.
LG has set a precedent with last year's flagship G3 sporting 32GB of internal storage (twice more than the usual 16 gigs), and we expect this good tradition to continue in 2015. We've also heard rumors about the back cover of the phone being removable, which could mean that the phone will support expandable storage via microSD cards.
Interface: a taste of Lollipop with a brand new LG UX 4.0
In order to make full use of the 64-bit Snapdragon 810, the LG G4 has to run on the latest Android 5.0 Lollipop, and - of course - it does. The system is said to be overlayed with LG's updated UX 4.0 custom skin.
LG has officially unveiled the new UX 4.0 before the announcement of the LG G4, so we now have all the official details. The flat style of the interface remains, but it has become a bit more colorful. LG promises some big changes, and the one we're most excited about is the improvement to speed: UX 4.0 should run smoother, a change that is particularly needed given that the LG G3 had a noticeably stuttery performance.
LG also introduces neat new features like Quick Shot that allows you to double-tap on the rear home key to start the camera swiftly from any app and even when your display is off. Inside the camera, you now have not only the all-auto mode, but three modes: Simple, Basic and Manual. The manual is the one we're most curious to see (hopefully, it gives control over shutter speed and ISO for a full manual ride).
As a whole, UX 4.0 learns more from your routines, making the Smart Notice smarter, and the information is far more relevant. So, if you are a runner, the notification will offer the weather forecast as well as additional tid bits like, "Perfect time to go for a run." Unique customizations continue from there where the UX 4.0 will also assign a unique ringtone ID for every caller that is in your favorites list.

Here is a summary of the new features in each version of LG's user interface:
| | | |
| --- | --- | --- |
| Version | Main Features | User Benefit |
| UX 1.0 | Quck Memo, QSlide | Efficient management |
| UX 2.0 | KnockON, KnockCode | Greater convenience |
| UX 3.0 | Gesture Shot, Touch & Shoot | Easier and simpler usage |
| UX 4.0 | Camera Manual Mode, Smart Notice | Personalized user experience |
Camera
The LG G4 will feature a 16-megapixel main camera with a fast, f/1.8 aperture lens and an 8-megapixel front-facing camera. LG emphasizes the wide-aperture lens and all the light-gathering advantages that it brings, so we're looking forward to the G4 being a great camera for low-light shots. The 8-megapixel resolution of the front cam is also above most of the competition, and while resolution is not equal to quality, it does suggest higher amount of detail. LG boasts that the selfie cam features an ultra-thin IR filter to keep infrared light from entering the camera lens, and sets expectations for images with "more natural and accurate colors."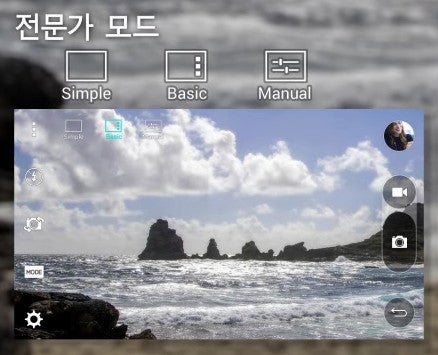 Three new modes in LG G4 camera
The camera can be started from within any app (even the lock screen) with a double tap on the rear key, and it packs a simple, basic, and manual modes.
As a quick flashback, the LG G3 arrived with a 13-megapixel camera with optical image stabilization, and with the rear-positioned keys, using it was quick and easy. The same ease of use will be preserved in the G4. The quality of the images on the G3 was very good, but a step short of excellent: detail was a bit smudged and images tended to have a slight yellow-ish tint, and those are two issues we hope to see fixed in the new LG G4.


LG G4 battery
The LG G3 was not a stellar performer when it came to battery life, and the chief reason seemed to lie in the demanding Quad HD screen that was much more taxing on battery life than previous, 1080p displays. In the G4, LG is expected to use a 3000mAh cell, the same size as in the G3, but hopes are that the company has worked out some of the kinks of Quad HD and optimized software to run with less strain on the battery.

LG G4 price and release date
LG G4 will be unveiled earlier this year, on April 28th
The LG G4 announcement date is now officially set for April 28th when LG will hold events in six of the world's largest cities: New York, London, Paris, Istanbul, Singapore, and Seoul. It's interesting to note that company executives confirmed that LG will follow the G4 up with another high-end smartphone in the second half of the year.

The LG G4 actual release date in stores is not clear yet, but we'd put an informed guess that it will be around a month after the unveiling - in late May or early June.

The LG G4 price should also follow the example of last year's model, and this means that the G4 would be more affordable than the Galaxy S6 and iPhone 6, its main rivals (we expect a price of some $100 on contract, or around $550 off contract). Some reports, however, do claim that using genuine leather would make the device more expensive than before, so we could see a heftier price tag on the leather version, in particular.