LG G4 owners on AT&T are receiving a mystery OTA update that installs without permission
12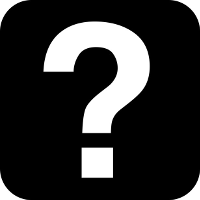 According to a few Reddit posters, a number of AT&T subscribers toting the
LG G4
are angry, to say the least. Many are saying that their new phone received a mystery OTA update that installed on the LG G4 without permission. Some of the G-rated comments include "
My LG G4 just updated it's software automatically, without any prompts or asking for confirmation. What gives? Anyone else see this?
," and "
Pretty uncool there was no prompt, no changelog, and no option to decline
."
Many of those complaining were concerned that their phone was hijacked so easily. Most in the middle of a call had that call dropped so that the update could be received. Suppose someone was on an emergency call and that call was disconnected? That person would have to wait for the update to be completed before trying to call 9-1-1 again.
The update, which weighs in at 25MB, could carry an enhancement to the AT&T address book. Others claim that it removed a bug that prevented the phone from connecting to a 5GHz Wi-Fi network, and yet others say that the update fixes an issue with Quick Charge 2.0.
We've started sniffing around to see what we can find out, and as soon as we get an answer we will pass it along.
source:
Reddit
via
9to5Google