LG G4 launches in the U.K. at Carphone Warehouse and Clove
3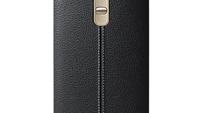 The
LG G4
has been generally well-received since its announcement earlier this month, thanks largely to its hexa-core processor, 5.5-inch quad HD display and optional slick leather finish. If you happen to reside in the United Kingdom and would like to get your hands on LG's latest humdinger, then your wait is over, with Carphone Warehouse, among others, offering the device up slightly earlier than billed.
When Carphone Warehouse first
began taking pre-orders
of the G4 last week, the retailer also noted that the device would hit the market on May 28th. We're only at the 27th, but if you'd like to score yourself a G4 from Carphone Warehouse, the price plans begin at £35 ($54) per month on a 24-month Vodafone contract, with no upfront cost.
Despite sounding a good deal for a brand-new flagship device, one must consider that the base-level plan includes a measly 1GB of data, which, let's be honest, is not going to be enough for most people. Thus, you may wish to consider alternative plans, and with O2 and EE also carrying the G4, there are plenty of options. Bear in mind, though, that regardless of which you choose, you're going to be tethered to a 24-month contract.

Carphone Warehouse has exclusivity over the black leather model -- at least, for now -- so if that's what you're after, you won't really be able to shop around at this point. The company has the brown leather and gray options in stock as well.
Clove has the G4 to sell upfront, with the gray, gold and brown leather variants all available with 32GB of on-board storage. The gray and gold models cost £489.98 ($754) inclusive of VAT, while the brown leather is £509.99 ($785) after considering taxes.
As well as the strong processor and display, the LG G4 also runs Android 5.1 Lollipop out of the box, and in case you missed it, be sure to check out our in-depth
LG G4 review
.