LG G4 for Verizon and Sprint passes the FCC gauntlet
7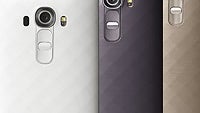 The
LG G4
is a hot little number joining the clan of 2015 flagships, and if you
read our review of it
, then chances are you are waiting eagerly for it to take the stage with the major carriers in the next few weeks.
Like all smartphones that join the US market, they must pass muster with the FCC to make sure all the specifications are compliant with the regulations.
To that end, two LG models have passed through the FCC, model numbers VS986 and LS991. The paperwork in the filings do not mention the G4 directly, but the model numbers are sequential to the LG G3 released on Verizon and Sprint, VS985 and LS990 respectively.
While no official launch date has been made just yet, when hardware makes it through the FCC's process, it is generally close to a market release. South Korea will be first market release, and the US market will follow shortly after, most bets are on the early part of June.
The LG G4 makes some subtle improvements on its predecessor without reinventing the wheel. That is a good thing since the G3 was a solid device in its own right. The G4 ups the ante particularly in the camera department where LG contends that you can leave your space-shuttle-grade DSLR at home.
The hexa-core Qualcomm Snapdragon 808 works wonders with LG's optimized user interface which adorns a pretty looking 5.5-inch 1440x2560 quad-HD display. The new flagship from LG also bucks the trend of its peers by still providing access to replace the battery and enabling expandable storage.
With these models strolling through the FCC, the variants for the other carriers cannot be far behind, and hopefully that will mean a smooth market launch next month.
via:
G for Games