LG G4 camera test vs Samsung Galaxy S6, Apple iPhone 6, HTC One M9, and more
99+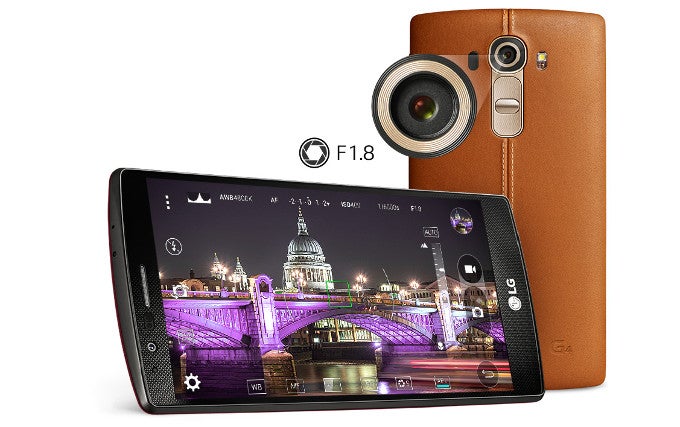 The LG G4 is out and one of the key areas of focus for it is the brand new 16-megapixel main camera with big aspirations.
The LG G4 camera technical details are all pretty clear: a 16-megapixel sensor of a large, 1/2.6" size with a fast, six-element f/1.8 aperture lens on top. LG has also overhauled its camera app adding a full-on manual mode where you full manual control over your smartphone: you can set shutter speeds, control focus manually, set ISO, white balance, and so on. There's an interesting new color spectrum sensor as well. Position right below the LED flash, this tiny sensor is there to tell what kind of lighting conditions you are taking pictures in (whether it is natural or artificial light), and adjust the white balance of your images properly. The LG G4 can even shoot and save RAW pictures, and it bundles in a neat shortcut to capture images right away by just double tapping on the volume down key.
But what about the actual image quality?
We've looked at camera samples from the LG G4 already, but to truly understand its capabilities we have to compare it with the other big names. For this quick camera comparison, we've got the Samsung Galaxy S6, Apple iPhone 6 and iPhone 6 Plus, HTC One M9, LG G3, Sony Xperia Z3, and Motorola Droid Turbo.
We took them all for a spin on a day with scattered clouds, and we snapped a few samples to show how their cameras perform in comparison with the LG G4. Take a look right below.
LG G4

: 16-megapixel camera with 1/2.6" sensor, f/1.8 lens, OIS 2

Samsung Galaxy S6

: 16-megapixel camera with 1/2.6" sensor, f/1.9 lens, OIS

Apple iPhone 6

: 8-megapixel camera, f/2.2 lens

Apple iPhone 6 Plus

: 8-megapixel camera, f/2.2 lens, OIS

HTC One M9

: 20-megapixel camera, f/2.2

LG G3

: 13-megapixel camera, f/2.4, OIS

Sony Xperia Z3

: 20-megapixel camera, 1/2.3" sensor, f/2.0

Motorola DROID Turbo

: 20-megapixel camera, f/2.0
*Full-resolution samples follow right below. Loading the images may take extra time, so be patient.
Scene #1: against sunlight, high dynamics picture
We took these pictures on a day with scattered clouds as the sun was constantly peeking behind the clouds, so we have similar yet slightly different lighting for every image in this series. The LG G4 does a good job capturing the shadows in the image, while the blue color of the sky is overexposed and practically lost. Still, the overall result is a pleasing image. Then, we have the Galaxy S6 that seems to have done worst of all in this scenario as the image it took is way underexposed and nearly useless. The iPhone 6 and iPhone 6 Plus have done an admirable job preserving both the blue color of the skies as well as the shadows. Great job, Apple! Then, we have the HTC One M9 which captured a decent image that shows the shadowy areas in the image well, but burns the whites of the clouds. Sixth comes the LG G3 with another decent but not great shot: notice the burnt whites and the slight underexposure in the shadows. The Sony Xperia Z3 is a step above with a detailed image that has nice dynamics to it. Finally, the Motorola Droid Turbo has captured a visually impressive image that captures all the various elements well: preserving colors in both highlights and shadows.
Which shot do you like best?
Scene #2: tree trunk, look for details
This image of a tree trunk is a great way to explore how the handsets capture detail, but given the practically identical lighting condition in all images, it also shows how these phones perceive color differently.
Which image do you like best?
Scene #3: New Jersey home on a cloudy day
When looking at this image keep in mind that on this cloudy day the lighting conditions changed, so the house is illuminated directly by the sun on some images, while on others it is hit by light diffused by the clouds.
Which image do you like best?
Scene #4: Brick wall, shows bokeh and detail
Finally, this close-up shot of a brick wall shows in perfect clarity how the phones differ in terms of their ability to capture fine detail, and you can also notice how much of a bokeh effect is achieved when you switch your focus to the background.
Which image do you like best?