LG G3 may end up being significantly larger than Galaxy S5 or HTC One (M8)
41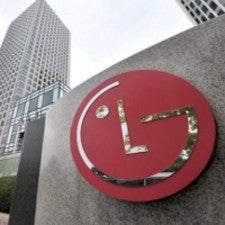 While customers around the world are patiently waiting for LG to unveil the
G3
smartphone, there's one country where things often happen slightly faster when it comes to technology, and that country is Japan. No, the G3 hasn't been made available there (yet), but still, Japan customers will soon be able to get their hands on something similarly awesome. Today,
LG and Japanese carrier KDDI announced the so-called LG Isai FL
- the successor to last year's Isai, and guess what - the
LG G2
and the Isai had a lot in common. Obviously, we're excited to have a look at the new Isai FL, because it might give us accurate indications of what to expect from the upcoming G3.
Those who follow the news regularly probably know that the LG G3 is expected to feature a massive 5.5-inch display with QHD resolution. Of course, the Isai FL has exactly such a screen. We know what you're thinking - that's a huge display for a smartphone! Wouldn't this make it too big, even by today's standard? Well, you can check out the size comparison below - we're lined up the LG Isai FL,
Galaxy S5
,
One (M8)
,
iPhone 5s
and other potential rivals of the handset, so that we can see exactly how big LG's proposition is going to be, compared to the rest of the high-end landscape.
An important note to make here is that while we expect the LG G3 to share many design principles with the LG Isai FL, we can in no way be sure that these are the exact dimensions that the G3 is going to have. As you can see from the comparison below, the Isai FL is a significantly larger and thicker handset than the international G2, so who knows, hopefully, LG will at least be able to make the G3's profile a bit thinner than that, but even then, we're getting the feeling that this 5.5" phone will be quite a bulky affair. Then again... it's a 5.5" phone, so we guess that is to be expected. Anyway, let us know what you think in the comments!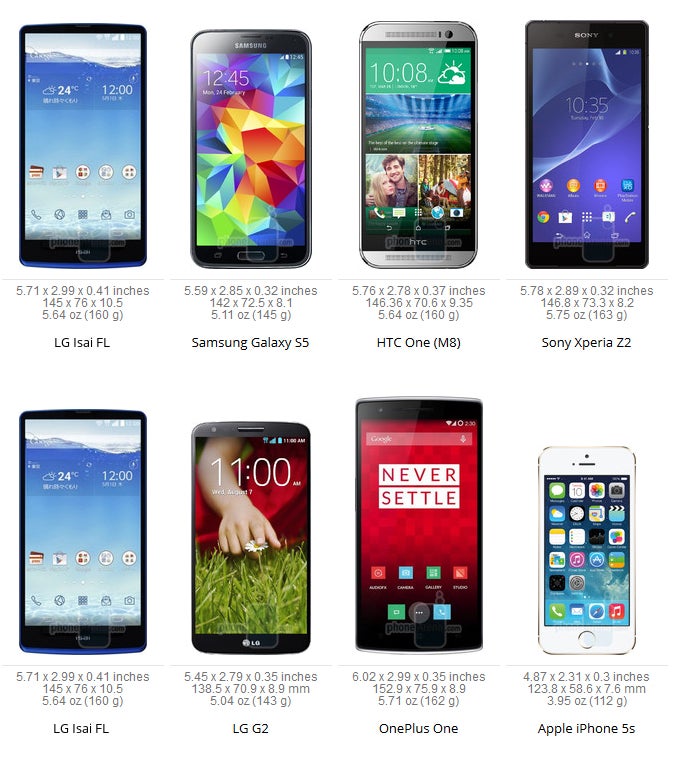 The LG G3 is expected to have similar dimensions and design to those of the LG Isai FL