Kodak accuses Apple, RIM of infringing on patents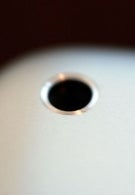 Eastman Kodak has filed a complaint with the U.S. International Trade Commission in Washington, and a suit in federal court in western New York, against tech companies Apple and RIM. The ITC complaint accuses Apple and RIM of infringing on Kodak patents dealing with ways to preview images. The civil suit, filed against Apple only, deals with patents for digital cameras. Kodak and RIM have legislation pending in Texas. Laura Quatela, chief intellectual property officer for Kodak, says, "We've had discussions for years with both companies in anattempt to resolve this issue amicably and we have not been ableto reach a satisfactory agreement.Our primary interest is not to disrupt the availability of anyproduct but to obtain fair compensation for the use of ourtechnology." In the past, Kodak has used the ITC threat successfully against other mobile firms like Samsung and LG, reaching a settlement with both about paying royalties to the Rochester based company. Kodak says it built the first operating digital camera in 1977.
Kodak is seeking to have the BlackBerry Storm, Bold, Curve Tour and Pearl models banned from being shipped into the U.S. The ITC complaint targets the Apple iPhone 3GS and the original model launched in 2007. Between 2006 and 2008, Kodak claims to have spent $755 million in R&D and owns over 1,000 patents relating to digital imagery. Sony Ericsson, Nokia and Motorola license the use of the technology from Kodak. Apple and RIM would not comment on litigation.
source:
Bloomberg