Kodak, InterDigital want to cash in on their patents, at $510,204.08 apiece
4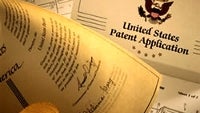 Kodak is looking to divest of the 1000+ digital imaging patents it holds, hoping to make some ice cream sandwich money from Google, or load itself with vitamins from Apple. Other rumored candidates are the usual Android crowd of HTC and Samsung, as well as RIM.
InterDigital has its wireless patents also firmly on the chopping block, and before the Google-Motorola deal it was rumored that the company
pitched a sale to Samsung
as a defense strategy against Apple's lawsuits. Now Apple itself, plus Nokia and Qualcomm, are hinted as potential bidders for InterDigital's 8800 strong patent portfolio.
There has been a thought-provoking calculation by a Frost&Sullivan analyst how Google came at the $12.5 billion price for Motorola:
"
Motorola has a portfolio of 24,500 patents and patent applications that instantly bolsters Google's strength in the IP war. Looking at some recent patent auctions and using some simple math can show why these patents were indeed the target of Google's acquisition.
Using one of the industries recent patent auctions as a baseline, in December of 2010, Novell sold off its portfolio of 882 patents for $450 Million. A simple division calculation leads us to a value of $510,204.08 per patent. Why not round that figure off you ask? Well, let's look at the patent value of the Motorola acquisition.
Forgetting that Motorola also makes mobile phones, let's say the entire value of the acquisition was in their 24,500 patents and applications. At a $12.5 billion price tag, that equates to…drum roll please…$510,204.08 per patent. Can anyone guess what heuristic they used in the board room in valuing the deal?
In the Motorola acquisition, Google bought a patent portfolio and got a mobile phone business thrown in for free.
"
The price for
Nortel's patents
also comes in that ballpark range, others chimed in, so InterDigital and Kodak's portfolios should bring them a nice lump of cash. Not all patents are created equal, though - Motorola's are not even in the top ten of most valuable ones, so paying for patents in bulk doesn't seem like the wisest approach. Not that
everything has been wise with the mobile industry patent craze
of late.
source:
Reuters
,
WSJ
&
Economist