Google poaches a federal patent expert, Samsung might bid for InterDigital to fend off Android lawsuits
14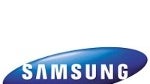 Google has taken a valuable employee off of Uncle Sam's hands, by hiring FTC's patent specialist Suzanne Michel. She has been with the Federal Trade Commission for a good 11 years now, and her specialty was
antitrust and patent issues
, so we expect her to jump right smack in the whirlwind of
Android litigation
.
In fact, Suzanne Michel recently authored a report for the FTC, which gave an overview of the current patent system in the U.S. and what needs to be overhauled to actually promote innovation, instead of patent trolls.
Speaking of those little creatures, Samsung has supposedly been approached to entertaining a bid for InterDigital, which is another exemplary wireless patents holder. InterDigital's CEO recently issued a memo that its collection of patents related to the wireless industry is even stronger than
Nortel's one
, which received the largest ever patent portfolio payout of $4.5 billion.
We doubt that Samsung will be willing to spend north of $5 billion, as the rumored InterDigital asking price is, not to mention that Google, Apple and others are reported to also sniff around the company. A Google/Samsung combo, however, might do the trick. It's good times for wireless patent holders - InterDigital had $17.2 million net income last quarter, and $5 billion for its patents surely sounds like a princely sum to the CEO.
Samsung is supposedly in the process of examining what exactly InterDigital keeps, so it might be willing to
pick and choose some of the 8800 patents
. In any case, the little green robot is apparently lining up a patent defense, which has to go a long way fending off the established competition.
source:
Bloomberg
&
LATimes