Kill them all: these are the best 5 free zombie games for Android
6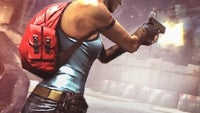 Zombies - more dead than alive, creepy, bloody, and usually mutilated - are definitely not nice in any conceivable way. As it turns out, however, zombie games do seem to attract the attention of gaming developers and fans worldwide. In the past few years, we've witnessed an avalanche of zombie-centric titles on all platforms, as devs raced themselves in thinking of awesome ways of surviving in post-apocalyptic universes where humanity has been devastated by some sort of plague that turned nearly everyone into flesh-eating zombies.
Today, we're here to talk about the 5 best zombie games that you can currently play on Android smartphones and tablets. Now, most of these games are about (violently) killing zombies, but we've tried to diversify our picks as much as possible. As always, if you think that we've missed a zombie game for Android that should be included, drop us a comment in the section below!
Note:
these picks are not listed in any particular order.