Кeep your chats private with the best encrypted messaging apps for Android and iOS
2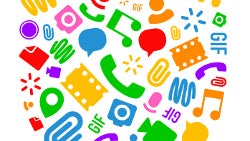 We can wax poetic about the explosive growth of chat apps until the cows come home, but there's no need to extol their virtues by now, as it is clearly visible how the various instant messaging clients have almost taken over our communication needs already.
The IM-craze started way back in ICQ and mIRC times on desktop computers, went through staples like the Yahoo or MSN messengers, then we got the Skype sweep, but now a new crop is taking over, overshadowing the old guard with access to more than a billion user in the palm of our hands in the case of WhatsApp, for instance.
The chat revolution is not only about chat anymore, though - the best messaging apps are veritable social networks, complete with profile pages, status messages, media comments and sharing, as well as a smorgasbord of features like group video call that we now take for granted. Some of you are also concerned about privacy in the land of NSA, so knowing that your private messages and calls might not actually be that private is unnerving.
Fret not, however, as it's not only
Facebook Messenger that is going the encrypted route
. Actually, the best of the best instant messaging apps have now started to offer end-to-end encryption, so here's a list of the popular chat titles that will at the same time keep your heated exchanges safe and secure from prying eyes.