Kantar: Over the last year, Android and Windows Phone were hot, iOS not
33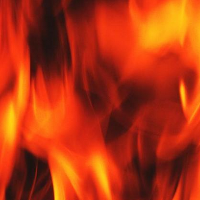 The big green Android machine continued its global domination over the last year. According to Kantor, in the U.S., Android's market share of smartphone sales rose 6 percentage points (pp) from the 48.6% scored during the three month period ending January 2013. That took Android's U.S. marketshare to the 54.6% tallied in the three months ended January 2014. Thanks to a rather stunning 7.7 pp drop in the U.S. market share belonging to iOS over the last year, Android had opened a 15.9 percentage point lead over Apple's mobile OS by the end of last month. The latter now owns 38.9% of the stateside smartphone market.
Windows Phone, while admittedly coming off a low base, saw its market share rise by a stunning 67% over the last year. From the 3% share in the U.S. that Microsoft's mobile OS owned in the three months ended January 2013, Windows Phone controlled 5% of the market in the states a year later. During the same time period, BlackBerry's share dropped from 1% to .6%.
Windows Phone did outstanding in Great Britain. While both Android and iOS lost share over the year (-.7 percentage points, -.3 percentage points respectively), Windows Phone's share in the country rose 4.9 pp to 11.3%. The platform rose in nearly every country Kantar monitored over the past year with exceptional growth seen in Spain where Windows Phone rose from a 1% market share to a 5.3% share over the year ended January 2014.
In most countries, Android had a wide lead over iOS at the end of last month, with it's market share running as high as 86.6% in Spain. One country where iOS had the lead is Japan where its 68.7% slice of the smartphone pie at the end of January, was more than double the 30.5% owned by Android.
There are some interesting little nuggets in Kantar's report. For example, sales of the
Apple iPhone 5c
are coming on in the U.K. where it had been out sold 3 to 1 by the full-featured
Apple iPhone 5s
. That ratio is now down to 2 to 1. And with Android close to owning 70% of the European market, the real battle is for control amongst Android manufacturers. Samsung has seen its share slide a bit over the year to 39.5%. That still topped LG (6.9%), Sony (9.4%), and Motorola (1.7%).
source:
KantarWorldpanel
via
TechCrunch