Kantar: Android, Samsung and LG have three strong months of sales in the U.S.
32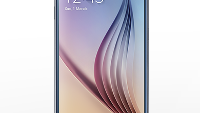 The latest data from Kantar Worldpanel ComTech shows that the Android OS had a strong three month period in the U.S., ending in May. During those 90 days, the open source platform saw its stateside market share rise by 2.8 percentage points to 64.9%. At the same time, Samsung had the lead in the U.S. among manufacturers, thanks to strong sales of the
Samsung Galaxy S6
. The company owned 55% of the stateside smartphone market for the three months ended in May, up from the 52% it had for the three months ended in April. May was the first full month that the Galaxy S6 was available for purchase.
While Android gained market share in the U.S. for the three months ended in May, iOS saw a decline that took its share of the stateside market down to 30.9% Windows Phone owned 3.5% of the U.S. market during the same time frame, while BlackBerry was holding on to life with a .7% share.
Besides Samsung, LG also had a spectacular three month period in the U.S. The latter's market share almost doubled on a year-over-year basis. Other top Android manufacturers like HTC and Motorola had declining market shares both sequentially and year-over-year. While Samsung was the top U.S. smartphone manufacturer in the country, the
Apple iPhone 6
was the top selling smartphone in the period, followed by the
Samsung Galaxy S5
and the Samsung Galaxy S6.
"Sales of Android-based smartphones were fueled not only by Samsung, but also by LG, which was able to nearly double its share of the US smartphone market year-over-year. Other tier-one Android players, such as HTC and Motorola, had a more difficult period, with their share decreasing both year-over-year and period-over-period, raising hopes for competitors – such as Huawei and Sony, who have yet to wow US consumers – that share could be up for grabs."-Carolina Milanesi, chief of research, Kantar Worldpanel ComTech
Other areas of the world had different stories to tell., Taken together as one region, Europe's big five (Great Britain, Germany, France, Italy, and Spain) saw Android lose 2.9 percentage points of market share for the three months ended in May. In China, just one half of a percentage point separated the top three handset manufacturers. Apple was on top followed by Huawei and Xiaomi. Apple and Xiaomi did well among the monied set in the country.
source:
Kantar
via
AndroidCentral