Just which smartphone is the top seller at Verizon?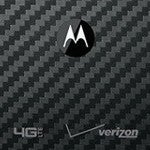 Earlier this month, William Blair analyst Anil Doradla said that the
Motorola DROID RAZR had overtaken the Apple iPhone 4S
in the second quarter
to become the top selling smartphone at Verizon
. Doradla said that it was the first time since the launch of the OG Apple iPhone that the device was not the top selling smartphone for a quarter, at any U.S. carrier that offers the unit. Doradla confirmed this on Tuesday with
Apple 2.0
, saying that his channel checks showed that the Motorola DROID RAZR, with its 3300mAh battery, had outsold the Apple iPhone 4S in June at Big Red.
Apple iPhone 4S remained the top selling smartphone in the States
even though it had lost a little market share at each U.S. carrier where it had been offered for some time. He did say that Android models were selling at the same rate as Apple iPhone 4S sales at Verizon.
As far as individual handsets are concerned,
Walkley has the Apple iPhone 4S number one at Verizon with the Motorola DROID RAZR second
and the Samsung Galaxy Nexus third. At AT&T, the Apple iPhone leads the way followed by the Nokia Lumia 900 and the Samsung Galaxy S II Skyrocket. At Sprint, the top three sales leaders are the Apple iPhone 4S, the Samsung GALAXY Nexus and the Samsung Galaxy S II.
The major challenge for the Apple iPhone 4S at the three major U.S. carriers that offer the device, will be the Samsung Galaxy S III. Everything about the Samsung Galaxy S III from its 4.8 inch screen to its 2GB of RAM and new features, makes it
the handset to beat at this point in time
. The phone will soon be available at all four of the top U.S. carriers.
source:
AppleInsider