Just 1.6% of all apps incompatible with Tango, but 25% of Xbox Live games
4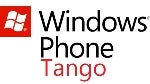 The newest venture for Windows Phone is with the
Tango update
, which will add in a lower tier of handsets that only have 256MB of RAM. This will help to make handsets even cheaper than they already are, and may help to push the platform in developing regions. Of course, lower RAM means that the handsets won't be able to run some of the more intensive apps in the Marketplace.
Microsoft promised that this limitation would affect less than 5% of all apps, and according to new numbers from
All About Windows Phone
, Microsoft has hit that target quite easily, but drilling down into the numbers shows a bit more disconcerting info. AAWP dug through the Marketplace, which according to their numbers has 86,292 apps available right now (in the UK at least). Overall, there were only 1.6% of the apps that were incompatible with Tango, but when you look at the most popular apps, the numbers take a pretty big jump.
Looking at the top 10,000 most popular apps in the UK, 4.6% of those apps are incompatible with lower memory phones. If you look at the top 1,000 apps, the number jumps even more to 6.4% being incompatible. Overall, that's not so bad, but the trouble comes when you look at Xbox Live games, which are by far the best games available. Of the Xbox Live catalog, a whopping 25% of games can't run on lower memory devices.
Granted, Xbox Live games are also by far the most expensive apps in the Marketplace, so since Tango phones are targeted at more cost conscious consumers, maybe the incompatibilities won't matter so much.