Judge tosses WhatsApp ban in Brazil after just 12 hours
8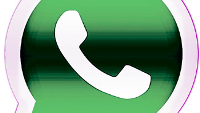 Earlier today, we told you how
a Brazilian court had banned messaging app WhatsApp for 48 hours
in the country. The court ordered Brazilian carriers to block WhatsApp after the latter refused to comply with a court order requesting information. The app was used by an alleged drug trafficker who reportedly belongs to one of the biggest gangs in the country. The police wanted to see the messages he sent. WhatsApp said that it is willing to provide the information, but is unable to do so.
12 hours after the ban took effect, it was lifted by a Brazilian judge. In overturning the lower court's ruling, the judge made the 100 million WhatsApp users in the country happy. How much do Brazilians love the Facebook owned messaging app? Consider that the ban led to heated discussions on the floor of Congress. Congressman Caio Narcio said. "This is ridiculous. What about our freedom to communicate?"
Other regions were apparently affected by the ban. Social media sites received posts from those in Chile and Argentina complaining that WhatsApp was down in the two countries.
The banning of WhatsApp in Brazil gave a rival messaging app a chance to add new subscribes. While the shutdown lasted only half a day, WhatsApp competitor Telegram sent out a tweet stating that it was downloaded on 1 million devices in Brazil yesterday. Prior to the ban, Telegram was installed on 2.35% of Android devices in the country. 93% of Brazilians have installed WhatsApp on their mobile devices.
"Until today, Brazil has been an ally in creating an open Internet. I am stunned that our efforts to protect people's data would result in such an extreme decision by a single judge to punish every person in Brazil who uses WhatsApp."-Mark Zuckerberg, CEO, Facebook
Now that the ban has been lifted early, normalcy should return to Brazil.
source:
Reuters