Federal judge says no one in America gives a hoot about Apple's notch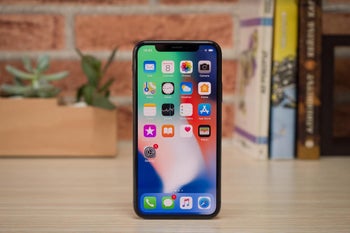 Regardless of how you feel about the notch, you probably never considered suing Apple over it. And even if you did, finding a lawyer to take the case wouldn't be that easy-or would it be? You might recall that a suit was filed in U.S. District Court for the Northern District of California back in December. The plaintiffs complained that Apple was misleading consumers because the advertised screen sizes and resolution for the displays on certain models counted space and pixels taken up by the notch. The models involved are the
iPhone X
,
iPhone XR
,
iPhone XS
, and the
iPhone XS Max
. Keep in mind that the suit was filed before Apple released the new
iPhone 11
family.
In the suit, the plaintiffs stated that Apple is misleading consumers by counting false pixels "as if they were true pixels." In addition, the suit points out that "the screen size deception is simply based on Apple cutting corners-Defendant (Apple) rounds off the corners of the products' screens and the products have notches without pixels at the top of their screens, but Defendant calculates the screen size of the products by including non-screen areas as the corners and the cut-out notch at the top of the screen.
No one in America cares about the notch on the Apple iPhone says a federal judge

The papers submitted to the court also included examples from Apple's own online store advertising what the plaintiffs claim is a misleading screen resolution on the iPhone X. The plaintiffs also note that Apple made a direct comparison of the iPhone X screen with the non-notched
iPhone 8 Plus
. While Apple claimed that the display on the 5.8-inch iPhone X screen, at an advertised resolution of 1125 x 2436, was better than the display used on
iPhone 8 Plus
(with a 1080 x 1920 resolution), the suit states that this is not the truth. Thanks in part to the notch, the plaintiffs claim that the number of subpixels on the iPhone X, at 5.481 million, is less than the 6.221 million on the
iPhone 8
Plus. The calculation takes into account the fact that the iPhone X does not use true subpixels with red, blue and green subpixels in each
pixel
. The suit argues that the subpixel count makes the iPhone 8 Plus screen superior to the one on the iPhone X. In addition, the 5.8-inch display on the iPhone X measures only 5.6875 inches according to the suit.
If all of this sounds familiar, it is because
we covered this last December and even explained why the plaintiffs were wrong
. But now,
according to Law360
(via
The Verge
), the federal judge hearing the case, U.S District Judge Hawood S. Gilliam Jr, has weighed in with a comment. "There doesn't really seem to be anyone in America who seems to be concerned about it," he said. And while the plaintiffs hope to have the suit certified as a class-action, Judge Gilliam says that there is some legal precedent that could prevent this from taking place.
The plaintiffs, besides seeking to have their suit certified as a class-action, seek an injunction blocking Apple from continuing to advertise its notched iPhones in this manner. They also are asking Apple to pay damages to the plaintiffs.