Judge denies Rockstar's request to move trial against Google to Texas
17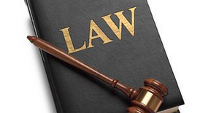 The patent trial sequel against Samsung isn't Apple's only appearance in a courtroom at the moment. With the festivities in San Jose on hiatus until today, Thursday saw a ruling in another case involving Apple. The Rockstar consortium is a group of companies including Apple, that owns a bunch of intellectual property purchased from Nortel in 2011. The group requested that its current patent trial against Google and seven Android handset manufacturers (Asustek, HTC, Huawei, LG Electronics, Pantech, Samsung and ZTE), be moved to Texas. The state is considered "friendly" to patent owners. On Thursday, Rockstar had its request
denied
by U.S. District Court Judge Claudia Wilken.
Rockstar purchased the patents from Nortel in 2011 for $4.5 billion
, with Apple tossing in $2.6 billion of that amount. In the process of purchasing the patents, the consortium out bid Google. Besides Apple, the group consists of well-known tech names such as Microsoft, Blackberry, Sony and Ericsson. The suit was
filed in Texas last year
.
Google subsequently filed a countersuit
and asked Judge Wilken to rule that it had not infringed on the patents at issue in the Texas filing. Google did this in an attempt to move the case to Northern California. The latter region is seen as more friendly to Google because it has its headquarters there.
"Google and Apple's rivalry in the smartphone industry is well-documented. Apple's founder stated that he viewed Android as a "rip off" of iPhone features and intended to "destroy" Android by launching a "thermonuclear war." Defendants' litigation strategy of suing Google customers is consistent with Apple's particular business interest... This 'scare the customer and run' tactic advances Apple's interest in interfering with Google's Android business."-Judge Claudia Wilken
Rockstar attempted to get the case moved to Texas by claiming that it had a co-plaintiff called MobileStar, which had an office in Texas. But Judge Wilken wasn't biting, noting that Rockstar had created MobileStar the day before it started suing the seven Android manufacturers. She ruled that MobileStar was not a separate and distinct company from Rockstar.
"[T]he circumstances here strongly suggest that Rockstar formed MobileStar as a sham entity for the sole purpose of avoiding jurisdiction in all other fora except MobileStar's state of incorporation (Delaware) and claimed principal place of business (Texas). A mere day before it initiated litigation against Google's customers, Rockstar freshly minted MobileStar, with no California contacts, and assigned the asserted patents to that subsidiary."-Judge Claudia Wilken
You can read the entire ruling from the judge, below.
source:
Scribd
,
ArsTechnica
via
AppleInsider
,
Reuters
>