Nortel's wireless patents awarded to the likes of RIM, Apple and Microsoft for $4.5 billion, Google weeps
3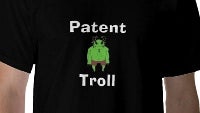 Six companies won the bid for the
bankrupt Nortel
's wireless patents, among which are RIM, Apple and Microsoft.
Google was hoping to get the lion's share of patents
, so it can fend off lawsuits about Android easier, but it didn't go that way. Actually, the whole story deserves a movie in itself.
Google got a headstart, under the name of its subsidiary Ranger Inc., for the stalking-horse bid (the minimum) of $900 million. Some more bidders emerged, like Intel, and another one, under the name of
Rockstar Bidco LP
, which, although hilarious as a name in itself, didn't make clear who is behind the endeavor. People thought it could be Intellectual Ventures, or some of the other patent troll companies out there.
Only after the legal community saw that the Rockstar Bidco LP consortium name has replaced Ranger Inc. in the filings Thursday, it became clear that the companies behind it have won Nortel's patents. The other three names forming Rockstar Bidco LP turned out to be the wireless equipment giant Ericsson, who also
bought Nortel's physical assets
, as well as EMC and Sony.
Now we don't know how exactly Google was played, but its
legal woes with Android
seemingly won't be abated any time soon. RIM disclosed it paid $770 million for its part of the patent deal, while Ericsson paid $340 million, which means the rest (most likely Apple and Microsoft), have gotten the lion's share of patents. Patent lawyers of the world and Nortel's creditors, rejoice.
via
MoCoNews