Judge allows Angry Birds lawsuit to continue; artist claims she was cheated out of millions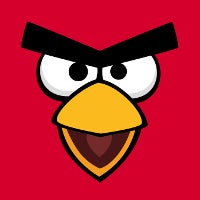 On Monday, U.S. District Judge Robert Lasnik rejected a
motion
by the Hartz Mountain Corporation seeking the dismissal of a lawsuit filed by artist Juli Adams. Adams claims that she lost out on millions of dollars from sales of plush pet toys that she designed and named "Angry Birds". It all began back in the summer of 2006 when Hartz asked Adams to design a line of plush pet toys. By that November, both sides had worked out a five-year agreement.
So far, so good. But when the Angry Birds mobile game started to take off in 2009, Hartz and Rovio signed a deal for Hartz to start selling a line of pet toys based on the characters from the red hot mobile game. While technically the deal between Hartz and Adams prevented Rovio from selling these plush pet toys, Adams says that Hartz sold her intellectual property to Rovio behind her back. As Adams' attorney Tom Loeser explains, "
When Angry Birds the video game came along, they dumped Juli Adams' line, started selling the Rovio stuff instead, and cut her out completely
."
But Hartz denies that this scenario took place. In asking for the case to be dismissed, Hartz said that its deal with Adams "
does not even mention the trademark ANGRY BIRDS, and does not contain the necessary quality control provisions. Hartz owes no duty of exclusivity to (Adams) under the Agreement
."
Adams is not claiming that she designed the Angry Birds video game, which has been downloaded over 2 billion times. She is claiming that there are similarities with her own Angry Birds line of pet toys, and the design of the video game characters. These similarities can be seen in the colors and eye shape of the characters, and in the "Angry Birds" logo font. She claims to have come up with the name "Angry Birds" based on an idea that the toy would not be happy about being attacked by the family cat.
While Hartz says that it owned the Angry Birds trademark, the judge said that Adams has made a plausible case that she retained the intellectual property rights to the Angry Birds trademark. Thus, Hartz request to dismiss the case has been rejected by the court. The trial should be very interesting.
source:
ABC
via
Reuters