Judge Koh rejects Apple's request to triple damages, says Samsung's infringement not willful
51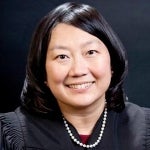 Judge Lucy Koh on Tuesday night made some rulings on the
post-trial motions that she heard last month from Apple and Samsung
. One of the most important rulings was she made was to find that Samsung
did not willfully infringe
on Apple's patents. That means that the judge was forced to deny Apple's claims to triple the damages it was awarded. The judge also refused Samsung's request for a new trial. Samsung had argued that Jury Foreman Velvin Hogan had lied by omission when he
failed to bring up a lawsuit he had filed against Samsung partner Seagate Technologies
.
motion
for a ruling that its unregistered iPad/iPad 2 trade dress is protectable, infringed, and diluted; Koh ruled against Apple's request that she find that the
Samsung GALAXY Tab 10.1
infringes the D'889 Patent and denied Apple's claim that the '893, '711, '460, and '516 Patents are invalid. She also shot down Apple's claim that Samsung is liable to Apple for breach of contract and antitrust violations coming from a breach of the ETSI IPR Policy.
Returning to the issue of whether Samsung willfully infringed on Apple's patents, the judge believed the Korean manufacturer when it said that it had thought that Apple's patents were invalid. Judge Koh believed that Samsung felt that it
did not violate the law
. Another interesting fact is that while the jury had found that Apple's multitouch patent ('915) was infringed on by a number of Samsung handsets running Android 2.
2.1
or 2.2.2, it ruled that the
Samsung Galaxy Ace
(Android 2.2.1),
Samsung Intercept
(2.2.2) and
Samsung Replenish
(2.2.2, too) did not infringe on that patent. Samsung was hoping that this inconsistency could be rewarded with a new trial. But the 9th circuit has rules for this and while the judge noted the inconsistency, her hands were tied.
Judge Koh will be presiding over the sequel patent trial between Apple and Samsung which will take place in 2014.
source:
AppleInsider
,
FOSSPatents