Jelly Bean and the changes it's expected to bring
99+
Android's Jelly Bean update has been expected for quite some time, and as you're probably aware, it's almost certain that it will finally be officially introduced
tomorrow at Google I/O
. With that in mind, some of you may have lost the track of the changes and improvements that are rumored to be part of Jelly Bean. So, here's a quick refresher for you guys, although it'd be best to keep in mind that all of this info is based on rumors, and there might be other, even more intriguing features that may become part of JB (not to be confused with the
other
JB).
1. UI refinements
Ice Cream Sandwich was a pretty radical update for Android phones, bringing tons of new stuff and vastly improved visuals. That's why Google is expected to keep most of the UI in tact for Jelly Bean, limiting itself to only subtle refinements, like
a new search bar
on the home screen, for example.
2. Chrome as a default browser
Some sources as well as a leaked screenshot suggest that Chrome — currently found in the Google Play Store — will replace the stock Android browser. That may be a good or a bad thing, depending on your position regarding surfing the web on a mobile. On one hand, Chrome for Android is visibly faster, but on the other, it
doesn't feature Flash Player support
, which the stock browser has. However, this seems to fit with another change that's rumored to be coming with Jelly Bean...
3. No more Flash
You haven't forgotten that Adobe announced it'll
no longer support Flash
for Android after Ice Cream Sandwich, have you? Well, if this is the case with Jelly Bean, then it means Google really doesn't have a reason to keep the stock browser around, as it can just put Chrome. Still, some claim that the current Flash plug-in will continue to work with Jelly Bean, but this is all pretty vague right now, so it'll be wiser to just wait until tomorrow and see what happens.
4. Built-in file manager
Sure, the file system in Android has always been opened to those who wanted to access it, but stock Android itself doesn't come with a file manager. Instead, users have to download one from Google Play (in case the manufacturer of the phone hasn't pre-installed one itself). With Jelly Bean, some sources indicate that this will no longer be an "issue", as a Google-made file manager is expected to be bundled with the OS.
5. Tablet-centric
Some rumors indicate that most of the changes that will come with Jelly Bean will be geared towards tablets, not phones. This actually shouldn't be such a surprise, considering that Google is also about to announce the first Nexus tablet at I/O, and Google usually launches new Android versions along with the Nexus devices. Here for hoping that Jelly Bean won't be exclusively available for tablets, but will come to update our phones as well.
6. Voice assistant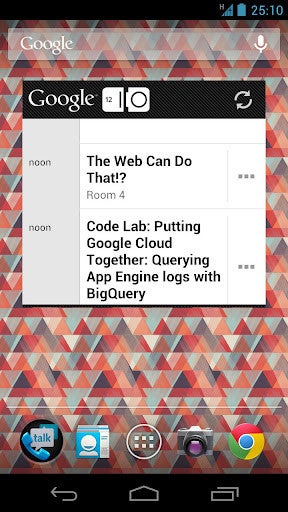 A leaked Jelly Bean screenshot
This one makes more sense than your average rumor. As Apple launched Siri with the iPhone 4S, and Microsoft unveiled some new voice-command/recognition tech for its Windows Phone 8, we can imagine that Google doesn't want to stay too far behind and is hard at work adding the final touches to its own smart assistant solution. Exactly how it's going to be called is still unclear, with earlier rumors pointing at the name 'Majel', and
more recent ones
gravitating towards 'Google Assistant'.
7. Updated virtual keyboard
It's not yet certain exactly how Google is going to improve its on-screen keyboard, but it's said that an easier way to switch between languages and integration with the new voice assistant will be part of the upgrade.
OK, fellas, now it's your turn - will these updates be enough for you, or there's something else that you'd like to see in Jelly Bean?
Stay tuned for our coverage of Google I/O tomorrow!