Jefferies: T-Mobile could lose 50,000 subscribers to Sprint during the fourth quarter
17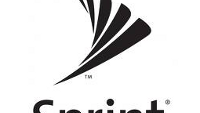 Wall Street trading house Jefferies believes that Sprint's current promotion might finally slow down the T-Mobile juggernaut. The deal allows AT&T, T-Mobile and Verizon subscribers to jump to Sprint,
while paying just half of their current monthly invoice
. This is the second time that Sprint has offered a 50% deal, although it left T-Mobile subscribers out the first time around. With customers of the third largest U.S. carrier now allowed to take part, Jefferies expects Sprint to swipe 50,000 T-Mobile subscribers in the fourth quarter.
That reduces the brokerage house's estimate of net new adds for T-Mobile for the fourth quarter. Jefferies now expects T-Mobile to add 900,000 net new subscribers for the three month period, down from its previous estimate of 950,000. The carrier has recorded ten consecutive quarters with at least 1 million new customers on a net basis, so that streak is in jeopardy. Jefferies says if it is right and T-Mobile loses 50,000 subscribers to Sprint during the quarter, it would be the result of a "misstep by T-Mobile" rather than due to the success of Sprint's new half-off campaign.
"Given the inclusion of T-Mobile in Sprint's new half-off promotion, we reduce our postpaid handset net add estimates from 950k to 900k to reflect a modest potential impact...While it is too early to ascertain the impact of the 50% off promotion, the T-Mobile counter promotion could be an indication of early success, though we view this more a misstep by TMUS than a market inflection."-Jefferies
T-Mobile responded to the deal with an offer to reward Sprint subscribers who port over their numbers to T-Mobile, by giving them $200 in credit per line moved. But Legere and crew hardly put any effort into promoting that deal, which expired yesterday. What makes this so interesting is that earlier this year,
T-Mobile finally surpassed Sprint to become the third largest carrier in the U.S.
You have until January 7th, 2016 to sign up with Sprint to qualify for the 50% deal. And Sprint will still cover your new phone balance or ETF up to $650 per line. To get that money, you will have to turn in your current phone and buy a new one from Sprint. New subscribers will pay the discounted invoice rates until early January of 2018
source:
FierceWireless