It looks like the Nexbit Robin is about to get a fire red color option
6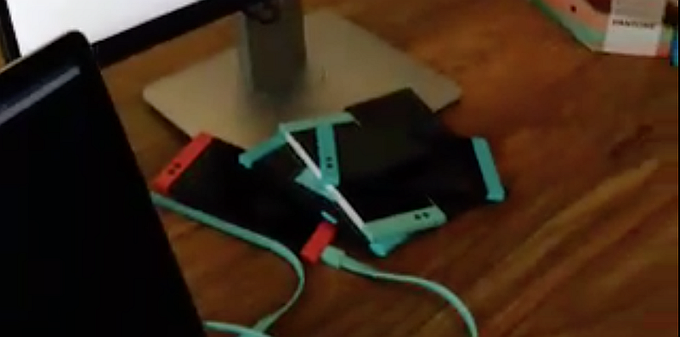 A Periscope and Facebook Live video stream from startup NextBit reveals what seems to be a red-colored version of the Robin.
Yesterday, the NextBit team held a Periscope live stream to announce the introduction of a new cloud feature. Although the new web interface for photo storage is a useful tool on its own, it turns out that the most interesting information may have been revealed as a tease.
In the background of the video, fans have spotted a stack of NextBit Robin phones. The upper units are the turquoise blue color that's well known to Robin owners. The bottom one, however, displays a fire red body. Once word of the red NextBit Robin spread online, the company was quick to react, essentially confirming the existence of this new phone on Twitter.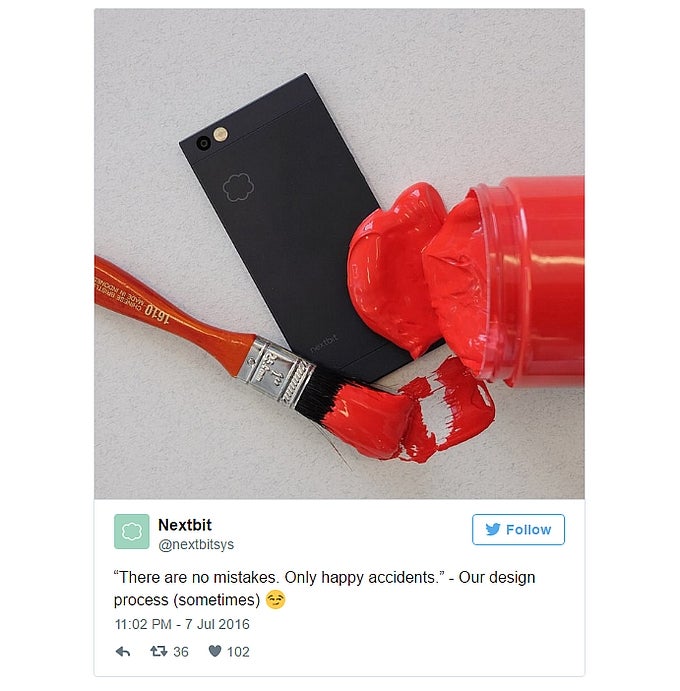 Color aside, we are not expecting to see any other changes to the hardware of the red Robin. This means we're expecting the same 5.2-inch display with a resolution of 1920 by 1080 pixels, a Qualcomm Snapdragon 808 SoC paired with 3GB of RAM, a 13MP primary camera, a 5MP secondary shooter, a USB Type-C port, NFC, a fingerprint reader, as well as a 2680mAh battery.
The NextBit Robin launched a few months ago after a successful crowd funding campaign. The phone's main selling point is its crowd-centric adaptation of Android that juggles files such as apps and media between local and cloud storage. For more details on the young startup's first smartphone, check out our detailed
NextBit Robin review
.
What do you guys think, would a red variant of the NextBit Robin be something of interest to you?
source :
NextBit