Is your sleep disturbed by your smartphone? Twilight app for Android suggests an easy solution
8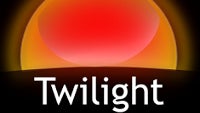 Have you noticed you are getting much less sleep since you got your shiny new smartphone? Has the quality of your sleep deteriorated? You are not alone. Recent research hints at the possibility that blue light may have a negative effect on your natural body rhythm and your ability to fall asleep. Exposure to blue light could delay your sleep by a whole hour.
Twilight is a new Android app that tries to fix that to some extent. It is a free application that works fairly simply - it automatically adapts your screen brightness depending on the time of the day and filters blue light on your device after sunset. Then, a red filter kicks in at an intensity varying with the sunset and sunrise times.
If you are interested in the reasons why you can't sleep after you read for a while on your phone before going to bed, the reason could be Melanopsin. This is a rereceptor sensitive to blue light that restrains Melatonin production. And Melatonin is the hormone that regulates your body's sleep-wake cycles. Interestingly, not all displays are equal in that regard and some displays like AMOLED ones (most common on high-end Samsung devices) have a noticeable blueish tint.
Have you had those difficulties falling asleep after toying around with your smartphone or tablet?
via
gHacks