Is this the rear panel of the international version of the Sony Xperia Z1 mini?
56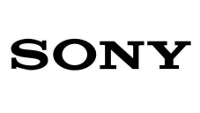 The international version of the Sony Xperia Z1 mini has everyone excited. Sure, the Sony Xperia Z1f has been released, but that is for Docomo subscribers only. What has everyone pumped about this device is that it keeps much of the same specs found on the full-sized
Sony Xperia Z1
. The Xperia Z1 mini keeps the quad-core Qualcomm Snapdragon CPU, the 2GB of RAM, and the 20.7MP camera.
The only changes between Sony's full-sized flagship and the mini is the smaller 4.3 inch screen, the lower 720 x 1280 resolution and the lower capacity 2300mAh battery fpund on the bite-sized model. But if you were worried about the battery, don't be. In early tests, the battery on the smaller version of the Xperia Z1 outlasted the full-sized phone and its 3000mAh battery. The
Xperia Z1f has already raced to the top of Japan's smartphone sales charts
and is being compared to the
Apple iPhone 5s
.
Just the other day, we told you that
Sony's website in China is teasing an event for January 3rd
. That could be the unveiling of the international Sony Xperia Z1 mini. With that in mind, and with only a few days before January 3rd, it might not be that unusual to find a picture popping up that is allegedly showing us the rear panel of the Sony Xperia Z1 mini aka the Sony D5503.
We could see the Sony Xperia Z1 mini announced on the 3rd, but unveiled at CES a few days afterward. The Sony D5503
tallied a score around 35,000 on its AnTuTu test
making this a potential powerhouse. Also expected at CES is the Sony Xperia Z1S which is now believed to be a refresh version of the Xperia Z1 with a centered earpiece on top of the device, and a few other cosmetic changes.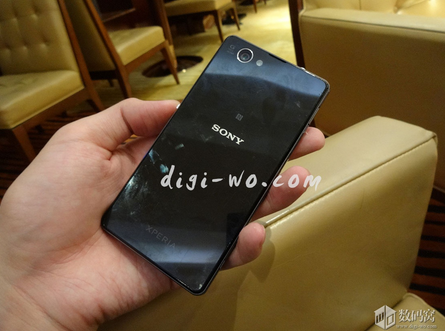 The rear panel allegedly belonging to the international version of the Sony Xperia Zi mini
source:
digi-wo.com
(translated) via
XperiaGuide