Is there a 4 inch iOS device coming from Apple next year?
70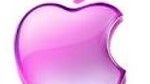 Citing its checks of Apple's Far Eastern supply chain,
macotakara.jp
says that
Hitachi Displays Ltd
. and
Sony Mobile Display Corporation
are working together to provide 4 inch screens to Apple for an unknown product that will launch in 2012. The two Japanese tech firms are expected to join forces with fellow countrymate
Toshiba Mobile Display Co
. to form "Japan Displays" next Spring.
Macotakara.jp
says that the same sources revealed that an unknown Taiwan based company will be providing Apple with "LCD technology faces" for a newly designed Apple iPad 4 that will be manufactured using a new process.
We recently reported that
Apple has either made an investment or an advance payment to Sharp
to spend on its
factories that produce IGZO (Indium, Gallium, Zinc) panels
for the 3rd generation Apple iPad and the 6th generation Apple iPhone. These displays are thinner and said to provide for improved battery life.
While the 4 inch device expected next year is unnamed, it could be the next generation of the
Apple iPhone
. When the Apple iPhone 4S was introduced this year, many were surprised that the crew at Cupertino had not increased the size of the display,
deciding to keep it at the same 3.5 inches it has been since the original iPhone was launched in 2007
. With mid to high-end Android models hitting the market with screens ranging from 4 to 4.7 inches, there is some thought that Apple will give in and increase the iPhone's screen size when it releases what is speculated to be a totally redesigned model next year.
The smaller Apple iPhone screen size was one of the smartphone's specs that
Samsung recently made fun of in a commercial
poking fun at Apple fans.
source:
macotakara.jp
via
AppleInsider