Is the U.S. being hypocritical by courting Google while attacking Huawei and ZTE?
14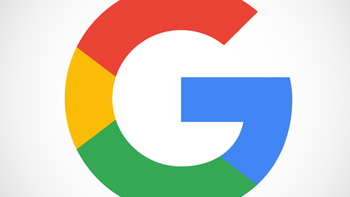 President Donald Trump disseminated a couple of tweets today
(via
The Verge
) that mentioned how he had just met with Google CEO Sundar Pichai. Characteristically mislabeling Pichai as Google's "president" (the company has four regional presidents who are under Pichai on the depth chart, and report to him), Trump notes that Pichai is doing quite well and said that the executive is committed to the U.S. military, not the Chinese military (whatever that means). The president added that the discussion included a talk about political fairness (no doubt a complaint about the two years that Trump was under a cloud due to the Mueller investigation) and things that Google could do for the U.S. government.
Google employee's have not been pleased with certain government contracts like the one it eventually backed out of for Project Maven. The latter was a project for the Pentagon that would allow the U.S. military to recognize people and objects captured on video or streamed live by drones. The project anticipated using the buzz words machine learning and Artificial Intelligence to recognize what was being seen on the ground, but Google backed out of it after a petition circulated among its employees.
Another project that Google has taken heat for is code named Project Dragonfly. This is a search engine for China that not only blocks certain things that users in the country might search for (in other words, censoring search), it also allows the communist Chinese government to have easy access to searches made by users. Google employees have written a letter to management opposing this project.
What is interesting about the president's tweet is that Trump hints at various things that Google could do for this country. Yet, lawmakers have branded Chinese manufacturers Huawei and ZTE as national security threats for allegedly using back doors in its products that send personal data to the Chinese government. This has never been proven, and both companies have denied the allegations multiple times.
"We were pleased to have productive conversations with the President about investing in the future of the American workforce, the growth of emerging technologies and our ongoing commitment to working with the U.S. government."-Google
Trump has tried to stay in touch with leading high-tech companies and their leaders. You might recall that earlier this month, at a meeting of the American Workforce Policy Advisory Board, Trump thanked Apple for its investment in the states, taking credit for continually asking the Apple CEO to move overseas jobs to the U.S. (that was the conversation during which
the president referred to Apple's CEO as Tim Apple
). Last month, the president sent out a tweet
demanding that the U.S. work on 6G technology ASAP
.
But we digress. It just would be interesting though, to see what Trump has in mind for Google to do. If any of his plans have anything to do with using Google's ecosystem to obtain information from foreign governments (an argument that could be raised about Project Maven), or information about his political enemies, it would seem hypocritical to try to keep U.S. carriers from offering its subscribers phones like the
Huawei Mate 20 Pro
, or the newly announced
Huawei P30 Pro
.
Back in January 2018, both Verizon and AT&T announced that they would carry the Huawei Mate 10 Pro. This excited many American consumers who wanted to see for themselves the buzz that the company had surrounding its high-end phones. But both carriers surprisingly announced not too long afterwards,
that they would not be carrying the phone after all
. Did the top two stateside wireless providers get calls from a well placed U.S. lawmaker warning them not to carry the phone? We probably will never know.
We can't say that Huawei and ZTE are totally blameless; both have provided goods and services illegally to countries under U.S. economic sanctions. Huawei has stolen robotic phone testing technology belonging to T-Mobile, and ZTE lied to the U.S. Commerce Department. But U.S. tech giants have had their misadventures too.
Perhaps it is time to call out lawmakers on both sides of the aisle who have called Huawei and ZTE national security threats and demand that they show us the proof that the Mate 20 Pro or any other Huawei or ZTE device acts as a conduit for Beijing. The U.S. cannot ask Google to do things for the government without full disclosure (especially in light of Trump's strange comment in the aforementioned tweet about the Chinese military), and continue to accuse Huawei and ZTE of doing things that they might have never done. And that is a position that President Trump should know very well.

Recommended Stories