Is the Nokia X the reason Microsoft is buying Nokia?
30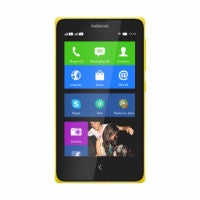 When the news first came out about Microsoft agreeing to
buy Nokia
, the reasoning seemed easy enough to understand: Microsoft's hardware division was lagging, Nokia made up the vast majority of the Windows Phone ecosystem, but Nokia was losing money and it was unclear if the company would continue with mobile devices. But, then we heard about the Nokia X powered by Android.
It was assumed right from the start that Microsoft probably wasn't all that thrilled about the idea of Nokia making an Android device, but what if those plans are a big reason why Microsoft bought Nokia in the first place? We don't know what the plans were for the Nokia X before Microsoft agreed to buy the company, but the Nokia X may not have been planned to be a "feeding system" into Windows Phone. It may have just been a move for Nokia to grab more of the emerging market, and Windows Phone wasn't moving fast enough to support those markets (remember, dual SIM support isn't yet here for WP, it's coming in
8.1
).
Microsoft obviously wouldn't like the idea of the company which controls
90%
of the Windows Phone market moving into the Android space, even if its version of Android doesn't include Google services. We'll have to wait and see, but the speed by which Microsoft shuts down the Nokia X project after the acquisition is complete could be very telling.