Is the Lumia 900 enough to get the US excited about Nokia again?
35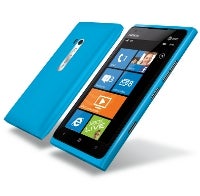 Now that
the big announcement about the first LTE Nokia Windows Phone
- the
Lumia 900
for AT&T - is behind us, and we had a chance to
play around with it
, we'd like to ask you, dear readers, about your first impressions and opinion about the strategy behind this handset.
Microsoft and Nokia, along with AT&T, are gearing up for a
huge marketing push of the Lumia 900
, to the tune of $200 million rumored to be set aside for popularizing Nokia Windows Phones in the US, with $130 million of those going towards the Lumia 900 alone.
Nokia has never been shy when it comes to marketing the heck out of a handset, and is responsible for
some of the most breathtaking stunts in that respect
, so we have no doubt that the Finns can create a good show, while Microsoft will bring a disciplined approach to working with AT&T and partners on training reps, and promoting the ecosystem as a whole.
Whether or not this will be enough for Nokia to
regain its foothold in the US
, remains to be seen. There is no doubt the Nokia Lumia 900 has a distinct enough design with its colorful polycarbonate unibody to immediately be told apart in the sea of Android phones, or compared to Apple's handset, but the main question mark remain specs. In the
day when both AT&T and Verizon announced another batch of dual-core handsets
with 1080p video capabilities and HD screens, the Lumia 900 was listed with WVGA resolution and 1.4GHz single-core chipset.
Now, we all know that the average phone buyer can't tell an HD screen from a WVGA one, or 720p video from 1080p one, and rarely even cares. As for apps,
the Windows Phone Marketplace recently crossed the 50 000 threshold
, and developers will start paying real attention once handsets with Microsoft's mobile OS cross the 10 million sold mark.
So, in the next weeks and months we'll probably start hearing about the Nokia Lumia 900 much more, it will be staring at us from bus sides and newspaper ads, in carrier store displays, and from Hollywood movies. Do you think the handset will be a good springboard for introducing Nokia back to the US? Sound off in the poll below, and in the comments.