Is the Facebook M assistant about to get baked into WhatsApp?
This article may contain personal views and opinion from the author.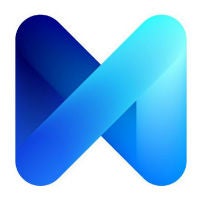 Earlier today, the good news finally broke that WhatsApp would finally be
removing its subscription fee
and seeking other revenue streams instead. WhatsApp said that "people might wonder how [it plans] to keep WhatsApp running without subscription fees", and while that may sound like kind of a silly question from a company owned by Facebook, it is a question that does need some examination.
The first thing that WhatsApp did was to strike down any thought that the app would fall on advertising as a way to bring in revenue, and that makes perfect sense. The app would be a terrible place for ads, not to mention that WhatsApp would have no way to make those ads valuable in any way. WhatsApp communications are encrypted end-to-end, meaning that the company can't scan them for keywords on which to serve ads. Additionally, while WhatsApp is owned by Facebook, the company is said to be run independently (though with money from Facebook), and it is known that there are plans for integration between the two apps, but no data sharing, which would mean no option to serve ads using Facebook likes as data to get advertisers interested.
All that to say, that there are no real reasons to believe WhatsApp would be bringing in advertising as revenue to suppliment the loss of subscription fees. Of course, data has shown that WhatsApp
doesn't make much
from subscription fees anyway, somehow making just 6 cents per user despite having more than 900 million active users all who were supposedly being charged that 99 cent subscription fee.
Other messaging apps have been pulling in revenue through in-app purchases of things like sticker packs or even games. So, what does WhatsApp say is its plan?
Starting this year, we will test tools that allow you to use WhatsApp to communicate with businesses and organizations that you want to hear from. That could mean communicating with your bank about whether a recent transaction was fraudulent, or with an airline about a delayed flight
That sounds pretty familiar, doesn't it? Not only does it sound quite a bit like rumored plans that
Google has for a new messaging app
, but it sounds like something WhatsApp's new parent company already has in testing:
Facebook M
.
Facebook M is already a service that can let users "communicate with businesses and organizations", so that's the first box checked. If M were baked into WhatsApp, that would allow users to connect with companies when it needs to, be it to make reservations, get information, or shop. The options are there. The only thing that would be added to complete the service that WhatsApp described would be a way for users to opt in to promotions (not ads, exactly, but coupons or special deals specifically) from the companies that you've already connected with.
Of course, doing so would be a very big expansion of Facebook M. So far, the service has only been tested out with a few hundred people in the San Francisco area and only since August. Scaling a service like that up to the 900 million active WhatsApp users around the globe, not to mention the 800 million Facebook Messenger users (though there will obviously be a lot of overlap there), will be a huge task for Facebook and WhatsApp, especially in recruiting the human helpers that it needs to work the way it does.
WhatsApp has a history of very slow rollouts of new features, and Facebook has a history of pretty slow rollouts as well (not to mention ignoring Android and Windows until it is forced to bring features.) So, we wouldn't expect this to come to WhatsApp anytime soon, but it does make sense given what we've been told. Time will tell if we're right in this guess though.