Google reportedly thinks chatbots in messaging can beat Facebook's human helpers
2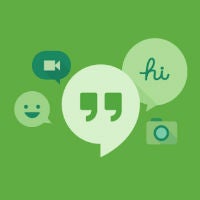 According to a new report, Google has been working for at least a year on a new messaging app that will incorporate intelligent chatbots to help you answer questions. There aren't a lot of details to go along with the report, but it sounds like it might be an effort to offer more functionality in chat like Facebook Messenger or WeChat.
The report comes from the
Wall Street Journal
, a favorite source for Apple and Google alike to leak info on new products before they launch. It sounds like the app will allow you to message friends, but also chatbots that will offer other functionality. The Google chatbot sounds like it will basically be built-in Google search. Additionally, Google will allow other developers to hook in their own services via chatbots. Theoretically, this would mean companies like OpenTable would make a bot to aid with making restaurant reservations.
It's an interesting idea and if developers jump on-board, it could prove faster than Facebook's human-powered assistant within FB Messenger, but it does sound odd that Google might be working on another messaging app. Either way, other messaging services have been adding features like shopping, paying bills, booking reservations, or sending money, and Google hasn't added any of that to its messaging apps, though Gmail does get some extras.
No word on when we might hear anything about a proper release, so we can't tell if this WSJ news is Google testing reaction to the idea or priming the market for a release.