Is Verizon having problems activating new phones?
20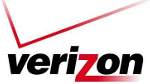 It has been a tough week for
Verizon
with a pair of outages on its LTE network on December 21st and December 28th. A Verizon spokesman attributed the problem to the company
being the pioneer in providing LTE service
and as you know, the pioneers are the ones with the arrows in their back. And things might be only getting worse tonight as a growing number of posts on Big Red's support forum say that those buying new phones are
having problems getting them activated
on Verizon's network.
Out of five pages on the forum, all but one post was about a problem getting a newly purchased phone to get activated on Verizon. There is speculation that the problem has to do with a batch of
Apple iPhone 4S
units that were sent to customers who purchased them for direct fulfillment. For some reason, this is affecting the carrier's
entire activation process. Hopefully this gets fixed soon because what good is a new Apple iPhone 4S or a Motorola DROID RAZR or a Samsung GALAXY Nexus
if you can't show it off to your less fortunate friends.
If you have had trouble getting a newly purchased phone activated on Verizon, let us know by dropping a comment in the box below.
source:
Phandroid