Is HTC passing along misinformation?
7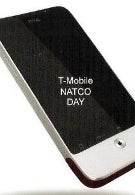 Mobile-Review's Eldar Murtazin has sent out a tweet passing along an interesting theory. He believes that HTC is intentionally passing along misleading information. He calls it a controlled leak of devices, mentioning that on some handsets, the specs are not true. One device that Murtazin points out specifically is the Halo. He says that while HTC has passed along info that the Halo is a phone, it actually is an Android tablet. The Halo was included as one of 7 Android phones that was leaked through the user profiles of the handsets.
Of the seven devices , three have a QWERTY keyboard and four have just a virtual QWERTY. Most have resolutions of 320 x 480 pixels although the Supersonic has a 480 x 800 resolution. The HTC Espresso has also been called the myTouch Slide or the myTouch 2. It has a slide out QWERTY, obviously. Another handset that we've
discussed
before is the HTC Huangshan. At the time, we simply were wondering out loud about the name of the handset. According to the user profile that was leaked, we now expect to see an Android device with 320 x 480 resolution and a virtual QWERTY keyboard. Huangshan? Still a funky name, though. The HTC Liberty is another model expected to have a virtual QWERTY and a 320 x 480 display, as is the HTC Legend. The Legend is the only handset that was on the HTC road map
leaked late last year
. The HTC Supersonic appears to be a high end Android model with a screen resolution of 480 x 800, with a virtual QWERTY. With a resolution of 200 x 400 pixels, the HTC Paradise does come with a physical QWERTY keyboard. The last device is the aforementioned Halo. The user profile says that this model is the already released HTC Tattoo with a physical QWERTY on board. Eldar Murtazin says that HTC is playing with the media and that this is actually an Android tablet. We should know a lot more after the MWC next month. For now, we have the model name, the resolution of the screen and the style of QWERTY on the device. Is HTC taking us for a ride? The only way to know is once the info becomes official.
HTC Legend Preliminary Specifications
HTC Tattoo Specifications
|
Review
source:
Knowyourcell
,
Twitter
via
Engadget