Is Google about to launch a cloud storage service to rival Dropbox?
5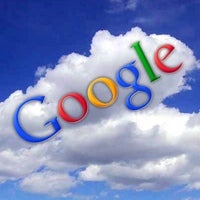 If you are an
iPhone
or an
iPad
user,
iCloud
is what caters to your cloud storage needs. If you are a fan of Windows Phone, then chances are that you use
SkyDrive
on a regular basis. Android users, however, still need to rely on a third-party solution, such as the widely popular
Dropbox
cloud storage service.
However, rumor has it that
Google is almost ready to launch a cloud storage service of its own
. And judging by the recent changes that the company did to its
terms of service and privacy policy
, we are guessing that your files will not only be accessible from any computer, tablet, or smartphone connected to the internet, but also through multiple Google services.
The insider who spilled the beans on Google's upcoming cloud storage service mentioned that it will be known as Google Drive and will be meant to rival Dropbox. If everything goes as planned, the service should go live within the next few months, and possibly even weeks. Most users and consumers will be able to use it free of charge, but those who need additional storage space will be offered a paid subscription.
Google has yet to comment on the rumors, which is why we don't really know whether Google Drive is indeed a project that the internet giant is working on. We don't have any information regarding its supposed pricing and storage allowance either.