Is Apple working on an iPhone Nano?
25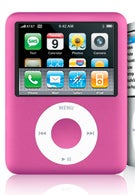 Last year, there were speculations that a "cheaper and smaller iPhone" would appear in addition to the original model. However, this didn't happen. The 3G got released and the same speculations are up again. On Sunday, Daily Mail quoted "an industry source" that the 'Nano' variant is expected to be available in stores this year, in time for the holidays shopping season. It is expected to be a hit on the prepaid market, thanks to a lower price tag.
While we wish this were true, we guess it won't happen that soon and even if a stripped down iPhone model gets out it won't be before the end of the year. For now, Apple first has to clear the problems with the
iPhone 3G
and then make sure to supply the rest of the countries, officially announced as iPhone markets.
source:
DailyMail
via
Crave