Inventory screen for Radio Shack displays Sprint variant of the Apple iPhone 5
44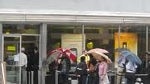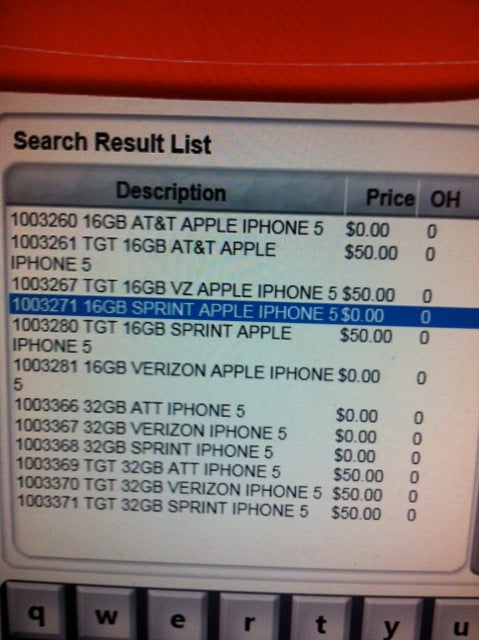 Radio Shack's inventory system shows the Sprint iPhone 5
Sure, all of the signs pointed toward
a Sprint variant of the Apple iPhone 5
coming this year. There was the story that mentioned how
Sprint had signed a contract with Apple to offer the latter's fifth-gen iPhone
, and of course, the carrier had
reportedly blacked out certain vacation days for employees
. But perhaps we have now come across the most compelling clue pointing to a Sprint branded Apple iPhone 5.
A screenshot of Radio Shack's inventory system shows 16GB and 32GB Apple iPhone 5 models for Verizon AT&T and...Sprint. And the beauty of this photograph is that it not only seems to confirm that Sprint customers will be offered the Apple iPhone 5, but also seems to
confirm that there will be an Apple iPhone 5
being launched and not just an Apple iPhone 4S model
as some have been speculating
.
Of course, this could be tough for Sprint customers who might have to
decide between the Samsung Galaxy S II, Sprint Epic 4G Touch
and the fifth-gen iPhone.But we would imagine that they would rather have this choice than no choice at all.
source:
9to5Mac
via
Engadget