Sprint has already inked a deal to offer the iPhone 5, Bloomberg says
45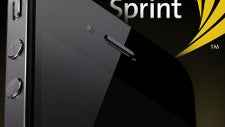 Up until now, a Sprint iPhone 5 was nothing more than a rumor - the Wall Street Journal dug up some internal information about the phone
coming to the third-largest carrier
, but now Bloomberg says that
it's official and Sprint has already signed a deal to offer the iPhone 5
, due in October.
The publication casually mentions the agreement as a done deal in an article centering around the AT&T and T-Mobile merger, and Sprint's reaction to it:
"Sprint recently signed a deal to offer the iPhone 5, which is due in October. AT&T and Verizon already sell the popular phone."
Sprint has done a couple of things to make us thing that it's possible - it's increasing its early termination fee to $350, doubling its upgrade fee to $36 and some users have mentioned that their early upgrade options have been moved to a couple of months earlier.
Little is known about the actual iPhone 5, though, with rumors so different that they often contradict each other as some say the device will come with a bigger, 4"+ screen, while the rest claim that the device will come with a display sized closer to the one on the iPhone 4.
Thanks, Justin!