Apple blames earnings miss on next Apple iPhone and weak economy
38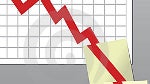 "Clearly it was a disappointment. We expected a lot of consumers will probably delay their upgrade and their purchases until the iPhone 5 comes out. We saw a similar trend occur last year with the iPhone 4S."
-
Channing Smith, Co-Manager of Capital Advisors Growth Fund
Now that the dust has all settled, and Apple stockholders are 5.51% poorer (less wealthy?) than they were at 4pm EDT, what were the factors that led to Apple's shortfall in its fiscal third quarter earnings? An
earnings miss is a rare thing for Apple
because the company is known for dragging down expectations so low that it can handily beat them when the numbers are reported. For the just announced fiscal third quarter, Apple 'guided' the analysts toward a prediction that 28 million Apple iPhones would be sold in the period, but Apple could manage only 26 million.sales of its handset. That was a sharp decline from the 35 million sold in the prior quarter.
Apple CEO Tim Cook blames the shortfall on the poor economy in Western Europe which has led to lower consumer sales, and the drop in sales from Apple iPhone buyers
waiting for the launch of the next model
. The 6th generation of Apple's smartphone is expected to get a major makeover with a larger 4 inch screen, LTE connectivity, increased RAM (1GB) and a quad-core processor. Some say this update merely allows the Apple iPhone to catch up with Android models, most of which
already have a 4 inch or larger screen and a 16:9 aspect ratio
, 1GB of RAM and LTE connectivity.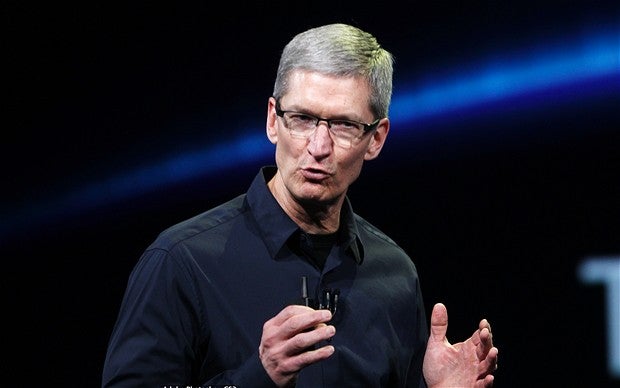 Apple CEO Tim Cook
If part of the earnings shortfall was due to those waiting for the next iteration of the iPhone to appear, wouldn't this have shown up last year as well? During
Apple's fiscal third quarter earnings report in 2011
, the company reported selling 20.3 million Apple iPhones versus at least one analyst's expectations of 17.53 million units. The stock soared nearly 6% on that news.
Apple feels that the poor overseas economy is making things difficult. CFO Peter Oppenheimer said, "
The economy in Europe is not doing well. We think this impacted our results."
Revenue in the Asia Pacific area which includes China but omits Japan,
dropped 22% from the prior quarter
, to $7.9 billion. CEO Tim Cook blamed that decline on "
changes in channel inventory

" in sales of the Apple iPhone in the Greater China region which includes Taiwan and Hong Kong.
Cook also blamed t
he "

normal seasonality after the very successful iPhone 4S launch

."
As usual, Apple lowered the bar for Q4, although perhaps by a larger amount than usual. The tech titan now expects fourth quarter earnings of $7.65 a share, well below analyst's current estimate of $10.23 a share. Apple sees revenue at $34 billion vs. analysts' call for $38.03 billion in sales for the next quarter.
source:
Reuters