Intel road map for smartphone and tablet platforms leaked
12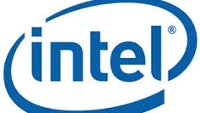 A road map for chip maker Intel has been leaked by "
Taiwan makers
" and includes upcoming introductions for both tablet and smartphone platforms. The map begins with the 22nm Merrifield SoC, expected to be released by Intel for smartphone use sometime before the end of this year. This will bring a
50% boost in performance
and
longer battery life
compared with the current smartphone platform, the Clover Trail+. That will be followed up with the Moorefield SoC seeing the light of day in early 2014. By early 2015, Intel will be using a 14nm process to produce the Morganfield SoC.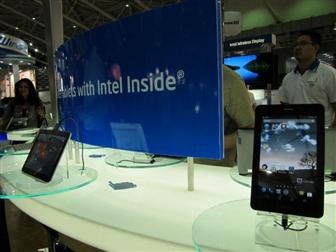 Intel is still trying to get inside more smartphones and tablets
At the Intel Developer Forum, to be held next month from September 10 through the 12th, the silicon slinger is expected to take the wraps off its 22nm Bay Trail-based processors with the Silvermont architecture. Later, the company will unveil the Bay Trail-T processors for tablets which supports both Windows 8.1 and Android 4.2. This platform also supports the Silvermont architecture and allows for 8 hours of battery life while a slate is active, and will allow a tablet to be idle for weeks. It will support two clock speeds, 1.8GHz and 2.4GHz with a Gen 7 GPU.
Intel will distribute samples of its Cherry Trail platform for tablets to its partners at the end of the year, and will introduce the 14nm SoC at next year's Computex show. The CPUs will be announced in Q3 of 2014. Using the Airmont architecture, the clock speed will be 2.7GHz and the GPU will be a Gen8. By the end of next year, Intel will have the 14nm Willow Trail for tablets which will support both Android and Windows. It also will use Intel's Goldmont architecture and will include the Gen9 GPU.
source:
DigiTimes