Instagram puts the blame for its strict no nudity policy on Apple
30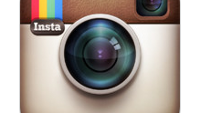 Instagram CEO Kevyn Systrom, citing Apple's policies for iTunes, blames the tech titan for Instagram's decision to ignore the #FreeThe Nipple movement. The goal of the latter is to end the double standard which prevents female nipples from being seen online, while male nipples are not subject to censorship. Instagram has removed pictures from celebrities like Miley Cyrus, Chelsea Handler, Chrissy Teigen and Naomi Campbell.
Because Instagram is looking for a wide audience, it needs to work with Apple's own regulations which prevent nudity on apps in the App Store, unless the specific apps are restricted to those 17 or older. If Instagram did not police itself and allowed nudity, it would prevent the app from being made available in the App Store to those under 17 (in theory).
What makes this difficult for Systrom, is that Instagram supports artistic freedom. But he admits that there are some tough calls that have to be made. It should be pointed out that pictures of breastfeeding women are allowed on Instagram, as are images of post-masectomy scarring. Other images of female nipples will continue to be removed from the app, so that those iOS users under 17 can still use Instagram.
Interestingly, Twitter carries a 4+ rating from Apple, even though you are apt to find some images on the site that would normally require a 17+ rating to see. While Twitter and Instagram are not exactly alike, Apple's treatment of both should be when it comes to nudity.
source:
BusinessInsider