Instagram is testing Photo Album posts in latest Android version
2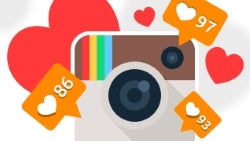 The latest version of Instagram (10.7.0) has a work-in-progress feature which, once finished, will allow users to showcase multiple photos inside a single post. This feature is already available for advertisers, and it appears Instagram is going to enable it for regular users as well.
When finished, Instagram will let users choose up to 10 photos from their gallery, put filters on them and upload them as an album that's visible in the timeline. Those viewing your profile can see the album and check out the photos in a slideshow.
However, Instagram is unable to post albums to your timeline right now, because the feature is work-in-progress. This explains why Instagram is keeping quiet about it.
ALSO READ