Instagram Stories has more than 150 million daily users, new update introduces ads
2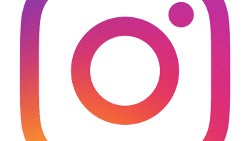 Since its launch back in August,
Instagram Stories
has grown considerably, as Instagram announced the application has now more than 150 million daily users. That many users in just five months is a great achievement, one that will most likely become even great in the coming months.
Along with the announcement that
Instagram Stories
has more than 150 million daily users, the company also confirmed a couple of new features that will be available in the coming weeks.
For example, the Instagram Business Tools will offer users insights on stories. Businesses converted to a business profile will be able to see the reach, impressions, replies and exits for each individual story within Business Tools.
Another new feature introduced in Instagram Stories is ads. The new
Story ads
will be rolled out globally over the coming weeks, but they will be tested with a group of 30 partners such as Capital One, General Motors, Maybelline New York, Quantas, Nike, and Netflix.
These ads will consist of a photo lasting up to 5 seconds or a video of up to 15 seconds. The good news is they are skippable, so Instagram users can either watch these ads to completion before heading to the next story, or they can swipe to skip it.
It's unclear how bad the deployment of ads in Instagram Stories will impact the app's accelerated growth since its launch, but it will certainly reach the next milestone a bit slower now.
Recommended Stories