Instagram for Windows Phone is now available
34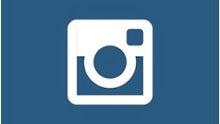 It is a watershed moment; the real Instagram is now available for Windows Phone. The initial rollout is tagged as BETA (v 0.1.0.0), but it is the real deal. Throughout all the
rumors
,
hoaxes
and
PR efforts put forth by Nokia
, Instagram fans on Windows Phone finally have a first party app to call their own.
Things got really exciting when
Stephen Elop made the formal announcement at Nokia World in Abu Dhabi
. The arrival of Instagram is at a point where Windows Phone is in the midst of incredible growth, albeit, still in a very distant third place on a global basis, but a contender nonetheless, especially against iOS.
While the luster of what Instagram does may have worn just a little bit, but the visual experience of what Instagram does is still highly relevant. More than half of Instagram's users are outside the United States and that plays to Windows Phone's strengths as well.
The app is fully featured, supporting the iconic photo filters,
video
, linear and tilt blur effects, unlimited uploads along with integrated sharing to Facebook, Twitter, Foursquare, Tublr and Flickr.
The wait is over, click to source link to get Instagram on your Windows Phone.
Update

:
So we were messing around with the app and wanted to address issues that some folks were having with the application already. First, video is not part of the mix yet. Also, tagging people is not part of the package yet either. One other nag we have been hearing about is that you have to use the stock Windows Phone camera app to take and share photos. That is not such a terrible thing, as the camera integration of Windows Phone is one of its hallmarks.
To that end, Joe Belfiore at Microsoft did address this "camera controversy" on his Twitter feed. After noting that the media seems to be missing the point, he did explain that one of the discussions with Instagram is that people post pics they just took with the camera. Couple that with powerhouses like Nokia Pro Cam, and Windows Phone's simple sharing methods, this really does not change anything from the experience that is Windows Phone.
That said, remember, this is a beta, version 0.1.0.0, probably rushed to face off with Vine's release to Windows Phone (though without video that is sort of a futile exercise), or be available in time for the whole holiday season, and we are sure to see numerous updates to the app in the coming weeks.
source:
Windows Phone