Instagram adds new features for security and account recognition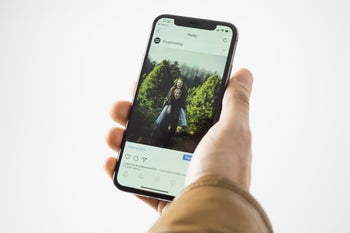 Everyone is on Instagram these days and some people even make a living off it. Having your account save and secured is important for both regular users and popular accounts that have an army of followers. In the upcoming weeks, Instagram will roll out a few features that will help users spot imposter accounts and make their own accounts harder to hack.
A brand-new addition to Instagram profiles will be the "About This Account" page. There, users will be able to see information about the account such as: date of creation, country, username changes, and if there are any ads that the account is running. This page will be available only for popular accounts at first, but will soon be added for all Instagram users.
Beyond that, Instagram will also allow a larger part of its members to have their accounts verified. Verified accounts receive a blue badge that guarantees its authenticity, so you can be sure that really is the account of your favorite actor or band. Technically, every user will be able to apply for verification after the changes, but Mike Krieger, Instagram's co-founder, notes that not all applications for verification will be approved.
Lastly, the app will soon allow the use of third-party authenticator apps for improved login security. From the "Two-Factor Authentication" menu you can select an "Authentication App" and Instagram will send login codes to it. There's no list of supported authentication apps yet, but if you don't have one installed, Instagram will direct you to download one that's compatible.
While these new features aren't really something to be excited about, they are meant to save users some headaches that might come from people with malicious intent. It's always good to see that the developers are putting an effort towards changes that improve the user experience.