Instagram adds 'Photos of You' tab with update to app
1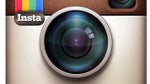 A new update to the iOS and Android versions of Instagram allows you to tag people or brands from
inside your picture
. The tag consists of the subject's Instagram '@' handle. And now here's where this all comes together. With the update comes a new tab called
Photos of You
. Click on the tab and see all of the photos on the app where you are included. Realize, of course, that the person who photographed you will have to tag you for it to show up inside the
Photos of You
tab.
For corporations, this could be a quick way to find thousands of people using their branded product. Since many users of the service like to snap a picture of their meals, let's use McDonalds_USA for example. This is the official Instagram account for the Golden Arches in the states and there will be customers of the fast food giant taking pictures of their Big Mac and fries to share with others. If enough Instagram users tag the food with the McDonalds_USA handle, McDonalds can look at the Photos of You tab and grab
thousands of real-life photos
of users enjoying a meal at Mickey D's to use as an advertisement. Interesting concept, and since the picture taker needs to tag the photo,
there shouldn't be the blow-up that occurred when the app changed its ToS
.
Android users got a little extra with the update as picture quality is now improved for phones running Android 4.0 or higher, and the camera now offers grid guides. Instagram users should head over to the Google Play Store or Apple App Store and download the new version of the app.
source: Instagram (
1
), (
2
) via
AllThingsD