Insider says that a German court is about to rule that Samsung deliberately copied Apple designs
34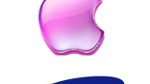 A German court is about to make a ruling on whether Samsung deliberately copied the design of the Apple iPhone and the Apple iPod. One report from a reliable source close to the court, says that the ruling will
go against Korean based Samsung
. The Düsseldorf Regional Court is supposed to make its ruling on August 8th.
The Samsung models involved in the case include the
Samsung Galaxy S
,
Samsung Galaxy S Plus
,
Samsung Galaxy S II
,
Samsung Galaxy Ace
,
Samsung Galaxy R
, and the Samsung Galaxy Wave M. Also included is the Samsung Galaxy S Wi-Fi 4.0 media player. But there is a big difference between this case in Germany and the other court battles that see the two rivals squaring off in other courtrooms in 9 other countries. In Germany, the legal fight is over the country's
competition laws
and is not related to laws related to patents or designs. Apple claims that by copying the design of the Apple iPhone and Apple iPod, Samsung was trying to confuse consumers.
Apple's case against Samsung seems to result from Section 4 paragraph 9 of Germany's unfair competition law, which says that unfair competition has occurred when
replicas
of goods are sold or avoidable deception is used to fool the purchaser as to the origin of purchased goods. The law also makes it unfair competition if the manufacturer of the replica dishonestly obtained the knowledge or documents explaining how to make the replica. To determine if Samsung violated the unfair competition law, the court will have to look at the
overall impression
of the above listed devices. The court can find that Samsung's action fall into one of three levels of imitation: identical imitation, near-identical imitation or derivative imitation.
The key test for the court to apply is to decide if the design cues copied by Samsung are characteristic of Apple's designs. Luckily for Sammy, the devices in question are older models. In the worse case scenario, the company might have to write a check to Apple.
source:
FOSSPatents
via
AppleInsider