Inmates steal computer mice in order to charge their cell phones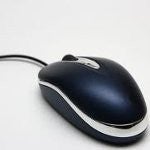 By now, we all know some of the
great lengths
that convicted inmates will go through in order to smuggle in cell phones into prisons, but now it appears that officials from a Scottish prison have another problem at hand.
Suddenly,
computer mice
from the prison's classrooms have been going missing with no indication as to where they went. However, they eventually figured out that inmates have been using them to charge their illegally smuggled cell phones. In fact, they figured that they can plug in the mouse's USB cable to the
PlayStation gaming console
present at the prison – thus enabling them to charge their goodies.
Strange
as it may be, but it's almost surprising in itself to find a prison offering inmates the pleasures of a gaming console. Still, prison officials have enacted a strict rule that no one is allowed to leave the classrooms unless every mouse is handed back. Next stop, possibly keyboards?
source:
Daily Record
via
Textually