Bow & arrow used to smuggle cell phones into a prison
1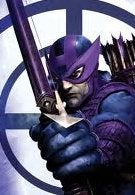 There's no arguing that criminals behind bars are extremely starved in getting their hands on a much wanted cell phone – so that's why they employ some unusual methods to obtain them. From
remote controlled helicopters
to
trained pigeons
, we've heard some interesting ways on how prisoners in jails try to smuggle mobile phones in.
This time around, the scene is in Brazil where a 17 year old boy was trained and hired by a local gang to shoot cell phones into a prison using merely a bow and arrow. The highly prized cell phone is attached on one end of the arrow and is shot into the air by the teenager – thus landing squarely over the walls of the local prison. Surprisingly, he managed to launch four arrows with their smuggled goods safely in tow before running into an unfortunate event.
Apparently one of the arrows hit a police officer on the back, but luckily didn't prove to be fatal due to the fact that the cell phone tied to the tip of the arrow softened the blow. Needless to say that the archer was found and arrested, but it goes to show the kind of methods prisoners are willing to go through just to get their hands on a snazzy cell phone.
source:
AP